1.
Take a swift drive towards the village of Raxa Trikalon in order to get a closer look of the Theopetra – Tsilili Estate. This is where the Tsilili Distillery & Winery are established which both constitute a specimen of cultural heritage, still producing today the most famous drink of 'tsipouro" in the market, as well as, the unique range of the Theopetra Estate wines. (Raxa Trikalon village, for more information call 24310 85885).
2.
Make a delicious and "sinful raid" to Melissa Patisserie. Whatever you choose to treat yourself with, it will be fresh and finger-licking good! So feast into whatever you fancy more, whether that is biscuits, pastry, the traditional Greek "siropiasta" syrup deserts or even a whole cake. (Asklipiou & Aristidou Papa street. For more information call 24310 73770).
3.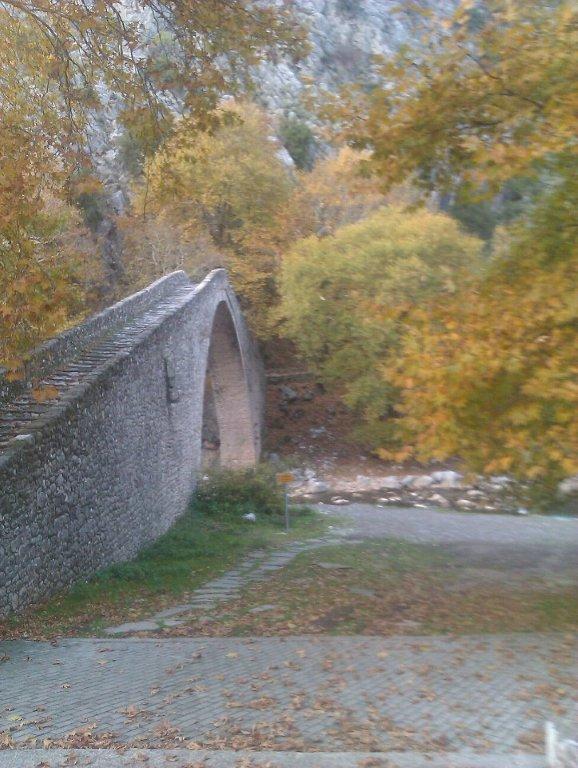 Visit the nodal village of Pili. This is where the mountainous scenery ends and where the endless plains begin. Discover the village's river and have a tranquil promenade crossing over the historic bridges. Head west for about a kilometer from the village and capture in your camera the most famous of those bridges. It is an arched one dating back to 1514 and has a length of 67 meters in total.
4.
Within the town of Trikala, look for the "Manavika" quarter which is situated between the old settlement of Varoussi and the central square of the town. The particular quarter constitutes the nightlife hot spot of Trikala since the area is absolutely packed with bars, restaurants and tavernas to suit all tastes.