Dozens of picturesque villages nest in mountain Pelion, each of which has something different to offer. In the eastern Pelion you will find Tsagarada, one of the most famous villages of the mountain, with splendid views over the Aegean, where you can hike, horse-ride and discover the historic train of Pelion, "Moutzouris", that still makes every-day trips.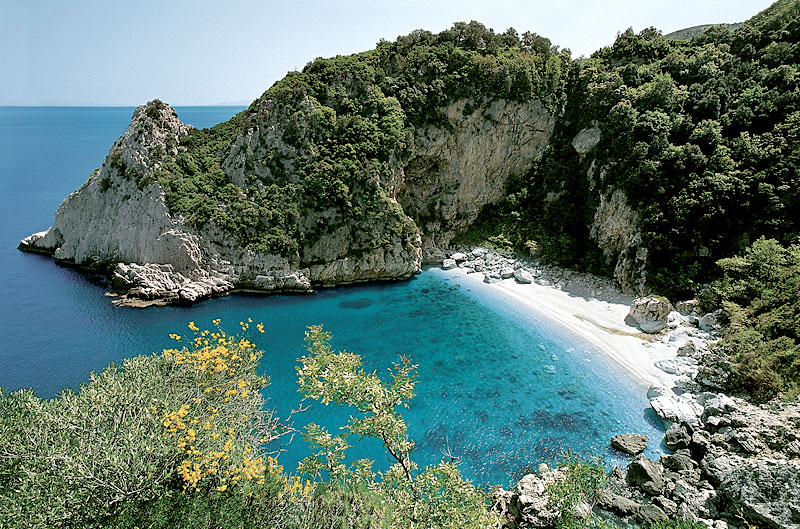 Go for a swim in Milopotamos, a well known beach all over Greece, awarded with blue flag, only 7 km. from Tsagarada. Continuing east, do not miss the natural port of Damouhari, a picturesque village with cobbled streets and a beautiful beach.
In central Pelion, visit Milies, a popular village known for its central square and train station. Near Milies, the preserved village of Vizitsa overlooks Pagasitikos Gulf and is ideal for hiking. West, you will find Portaria, Makrinitsa, Hania as well as the ski center Agriolefkes.
Pelion is also famous for its healing properties since it is said that Asclepius apprenticed there next to the Centaur Chiron, the son of Kronos. And not without reason, as in the mountain over 3.000 species of herbs, such as teas, chamomile, medicinal plants etc are identified.
Photo by Elias Filis
A couple of days are not enough to learn all the secrets of stunning Pelion. With no doubt, you will wish to return over and over again, and every time will be unique.