The region of Thessaly is at the heart of continental Greece and in its territory we come across large and significant towns, rivers, mountains, sea shores and, of course, the region's greatest pride: the largest plains of Greece.Thessaly consists of four counties. That of Larissa, Karditsa, Magnisia and Trikala and it is a fascinating region full of surprises and a plethora of exciting experiences for the visitor to have and to adore. Each of the four counties represent a distinct unit with diverse sceneries. Without any doubt, all of them are worthy of your visit for their own appointed assets.
County of Larisa
The county boasts a large river called Pinios which flows across it eastwords, emptying into the Aegean Sea. Apart from the gorge of Tempi, you may also wish to see the historically significant village of Ampelakia, the picturesque village of Metaxohori and the lake Karla. For the fans of hiking and mounting, Mount Kissavos promises exciting routes amidst the glorious nature of beech, fir and chestnut trees, as well as, lakes and waterfalls.
County of Magnisia
This county is possibly the most diverse in sceneries since it engulfs both mountains and islands. The mountain of Pilion is an enchanting destination for anything you may have in mind ranging from a romantic getaway for two, to an action packed weekend. On the other extreme, the unique island complex of Sporades, constitute a top summer destination. By all means, do also visit the town of Volos for fresh fish accompanied by a drink of "tsipouro" by the sea shore. The county of Magnisia has it all.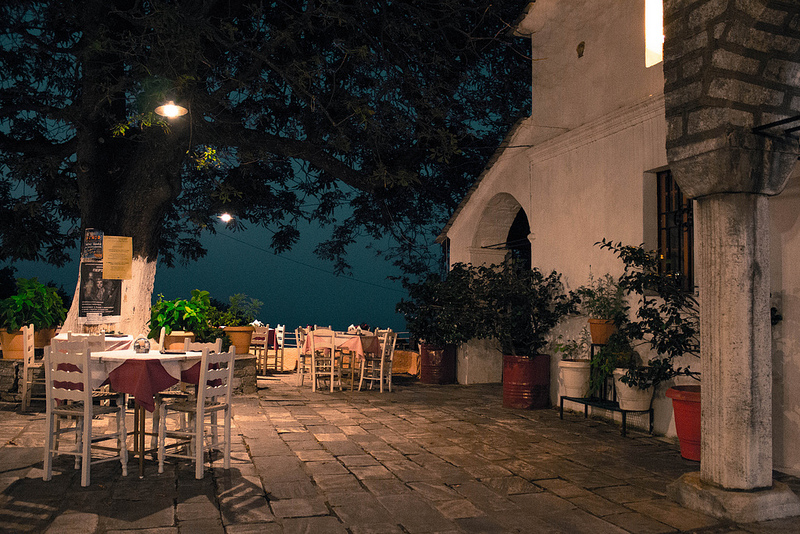 County of Karditsa
Its name connotes to its centralized positioning within Greece. "Kardia" in Greek means heart and the town of Karditsa is not only at the center of Greece, but also at the epicenter of the picturesque mountainous villages of the county itself. Plastira lake is, without doubt, the "queen" of the area boasting magnificent landscapes, numerous guest houses and a plethora of tavernas serving the local, traditional cuisine.
County of Trikala
The Pertouli Ski Resort certainly boosted the tourism of the wider area and successfully pinpointed countless mountainous villages of the county on the tourist map. The villages of Pertouli and Elati attract many visitors, especially for a winter weekend, and the same applies to the unique geological phenomenon of the rocks of Meteora which is an absolute must-see at any season of the year. The capital of the county is the town of Trikala which constitutes an exemplary Greek provincial town taking special pride of its river, its pedestrian streets and its plethora of restaurants, hotels and nightlife hot spots.