Skiathos is like a beautiful woman. She knows that she is so impressive and she shows it. This indeed is shown by all fanatic visitors who insist on Skiathos again and again. This island of Sporades, the most cosmopolitan of the rest, is confident but not snob. Skiathos believes in herself and, proud of her unique beauty, it keeps it unchanged in order to keep her fans close to her. Because she knows she can have it all, but she also is willing to generously give it all.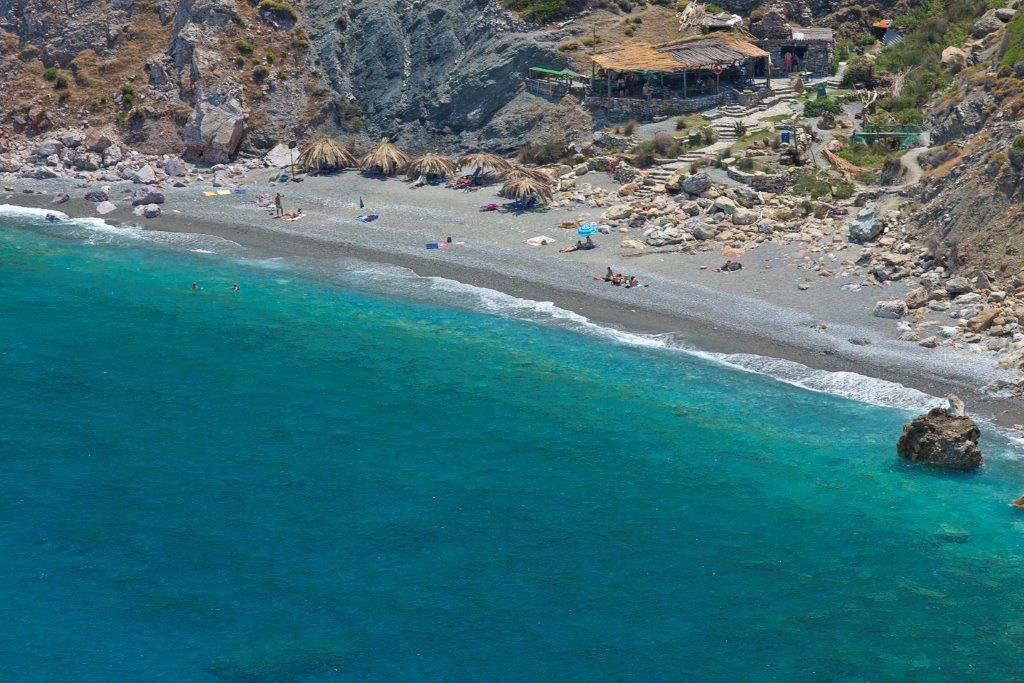 Dipped in the green, with over 60 stunning beaches and a wonderful capital, Skiathos, the birthplace of the great Greek writer Alexandros Papadiamantis, is not randomly among the top destinations in Greece. With easy access by air and ferry, the closest island of Sporades enjoys particular tourism development, as thousands of visitors wish to meet this wonderful place.
Skiathos Chora
Skiathos by Giannis Arvanitakis
Chora, the one and only town of Skiathos, holds accumulated all the life of the island. Built amphitheatrically, it enchants visitors with its beautiful tiled roof houses, the cobbled narrow streets colored with bougainvilleas and the fragrant gardens. On the main pedestrian street of Papadiamanti that has borrowed its name from the great writer, whose house is there, you will find the most commercial part of the city, with numerous touristic shops and cafes.
Bourtzi little island is one of the most distinctive and historic parts of the city. Covered in green, the former venetial fortress separates Skiathos' harbor in two, offering magnificent views.
Beaches
Renowned for their incredible beauty, Skiathos beaches are completely surrounded by forests. With golden sand, turquoise waters and pine trees that almost reach the sea, the over 60 beaches of Skiathos are sure to enchant you. In order to visit the inaccessible beaches, take a boat from the old port and cruise to them or even visit the close islands of Skopelos and Allonisos.
Most famous beach in Skiathos and award winning in Greece and Europe, Koukounaries beach enchants visitors with its characteristic golden sand, crystal clear turquoise waters and the forest that nearly touches water. Banana beach, located southwest of the island, is ideal for water sports, suitable for nudists and popular among young people, who prefer it for its famous beach bar. In Megali Ammos you will find one of the largest beaches of Skiathos, extending over 2 km. Vromolimnos beach is located 8 kms southwest of the city and it offers beautiful pine trees, fine sand and turquoise waters. Five kilometers away from the town, you can find Kapanitsa, Sklithri and Tzaneria beaches suitable for swimming in their crystal clear calm waters.
Lalaria by sladjan stojkovic
Do not forget to visit Lalaria, one of the most dramatically beautiful coasts with steep cliffs and perfectly round pebbles that give their name to the beach. However, do not take one of them with you, since there are becoming fewer and fewer and geologists say they will take thousands years to replenish. 
Just before stepping your foot on Skiathos, be prepared that you will fall in love with this island. And that's because Skiathos is not just beautiful, but also willing to offer you all its beauty if you know how to appreciate it and if you promise that you will always come back to her.
For your accommodation in Skiathos, choose 4 Elements Villa, the ultimate, luxurious private house in the island!