An explosive mixture of long history, cosmopolitanism and romantic atmosphere. A beautiful destination a breath away from Athens, which exudes rich history in every corner. A "mythical" yet modern city that combines the romantic ambience with modern, art places and vibrant life. The classy Nafplio is without doubt the most favorite choice for romantic day trips, sophisticated weekend getaways, as well as relaxing holidays in the most charming city of Argolis.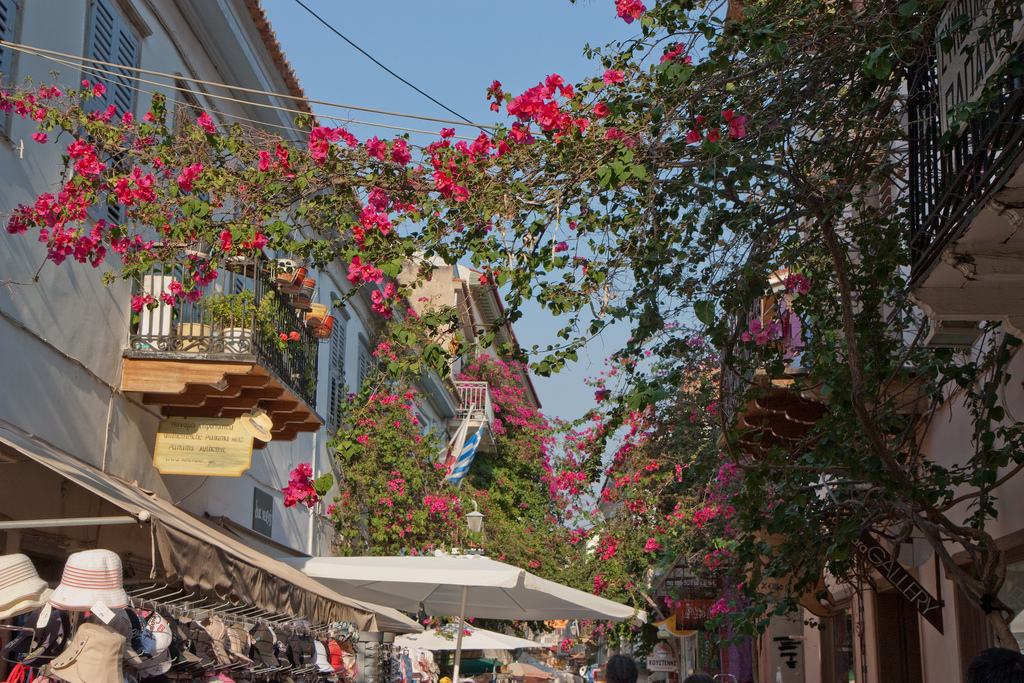 Photo by Costas Tavernarakis
We return here all year round to enjoy endless walks on the cobblestone promenade, get lost in the narrow streets admiring the decorated with colorful bougainvilleas historical buildings and fill with light, colors and scents in one of the most idyllic cities in Greece.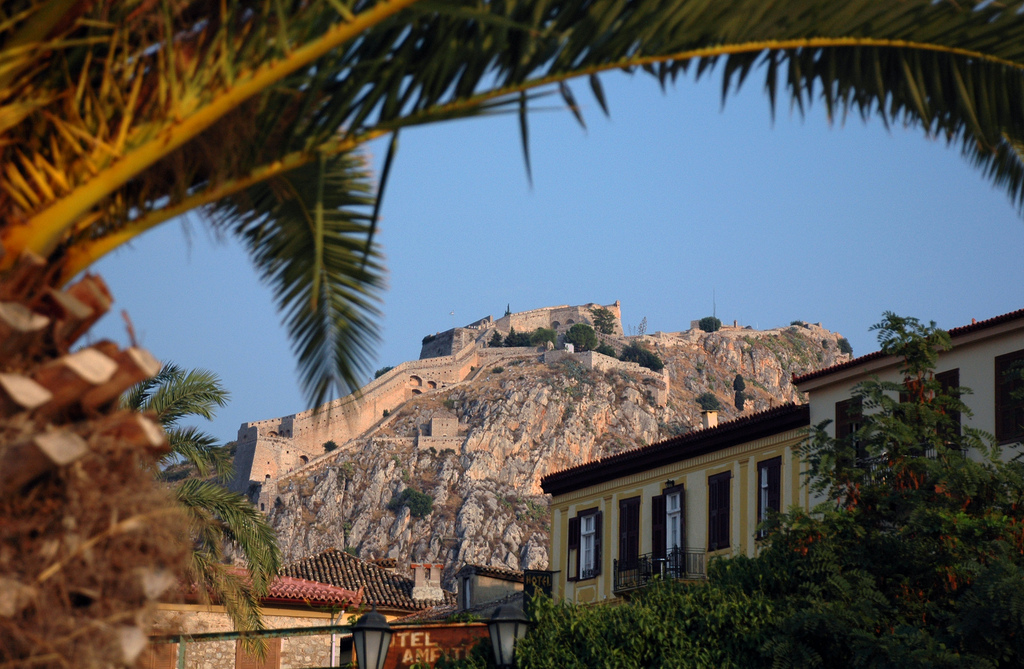 Photo by Pug Girl
According to mythology, Nafplios, son of Poseidon and Amymone, fortified the city, and gave the name of his son, Palamedes, to the homonymous castle. The famous Palamidi, along with Acronafplia and the romantic Venetian Bourtzi compose the beautiful castle city of Nafplion, which owes it part of the romantic aura it exudes. Whether we choose to climb up to Palamidi on foot, stepping up the 999 steps (or actually 857), or take the easy road driving up there, the magnificent view of Nafplion on your feet will definitely make us return again and again.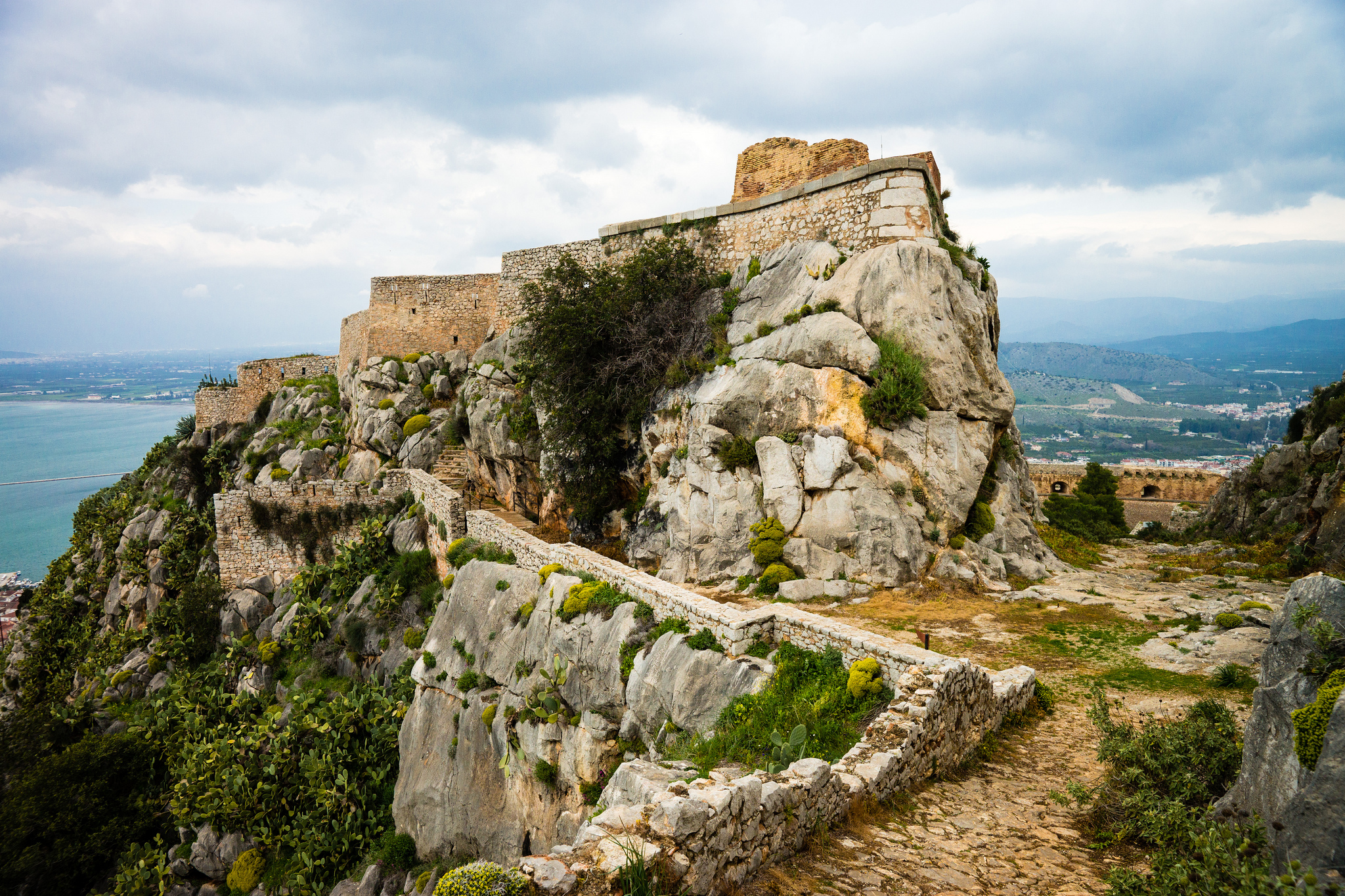 Photo by Pavel69
We admire Bourtzi, the hallmark of the city, under the sunlight or painted in the colors of the sunset from the promenade by the beach. Also, we can take the boat from the harbor and visit the tiny island, to admire Nafplion from there or to enjoy an interesting music event during summer.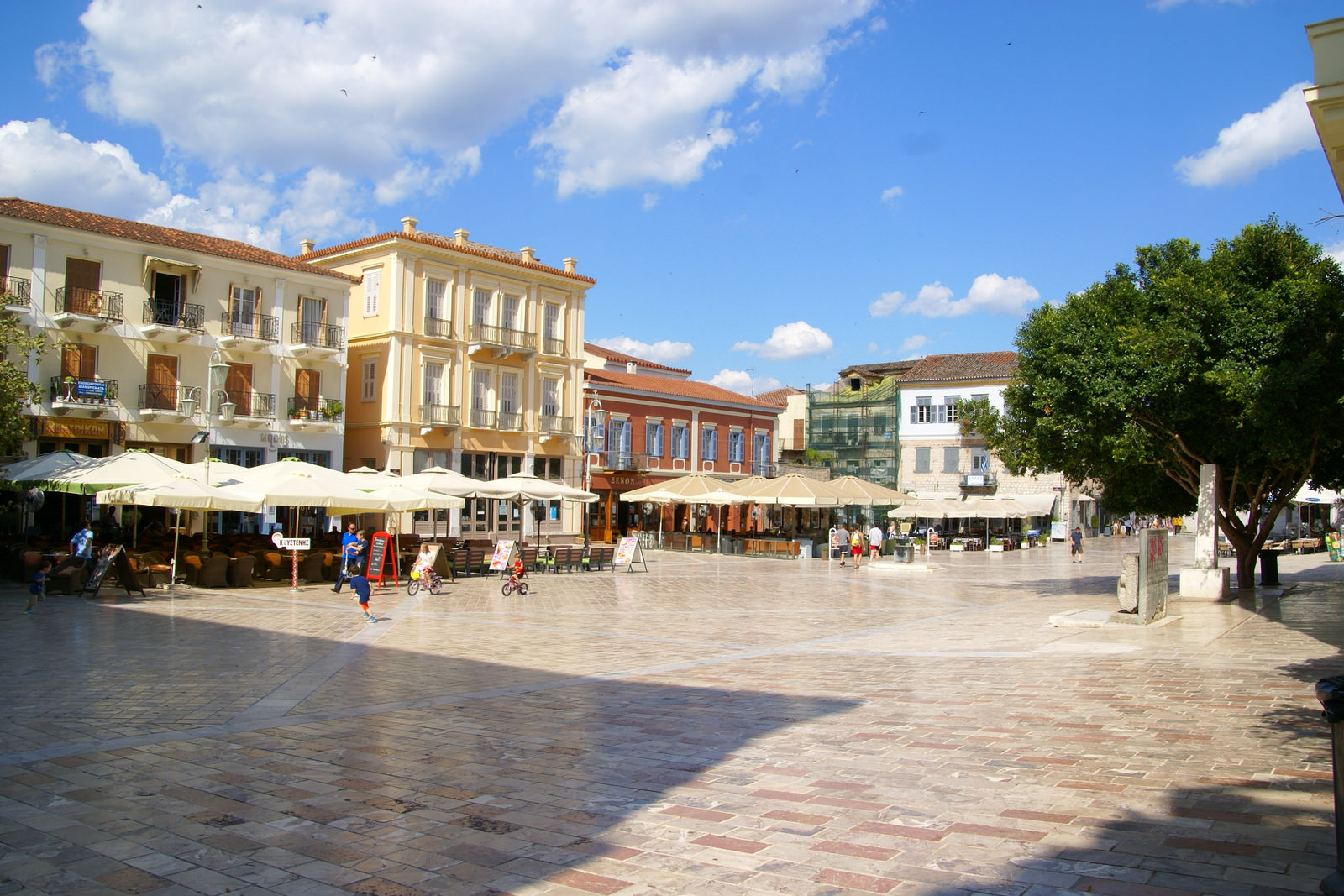 Photo by Alehins
In the historic Syntagma Square, admire Vouleftiko, the building of the first Greek Parliament, Trianon, the old mosque and visit the Archaeological Museum, housed in the Venetian Warehouse of 1713. 

The church of St. Spyridon where Ioannis Kapodistrias was murdered is also worth visiting, as well as the cathedral of St. Georgios, to see one of the best copies of Da Vinci's Last Supper in his murals.
Pyrgiotika
A small green village just a step away from Nafplio, Pirgiotika offer relaxing holidays with a panoramic view to the city from any part of the village. The village's name comes from the village Pirgaki of Gortynia province in Arcadia. 
Accommodation
For a comfortable, relaxing and luxurious stay in the nature of Argolis, choose Perivoli Hotel. Perched on a green hill just 8.5 km. from the romantic town of Nafplio, the Perivoli Hotel will turn into your luxury retreat for a peaceful holiday, as well as your ideal base to introduce yourself to the romance of Nafplion and discover the beauties of the region.