1. Public Market
It consists of seventy-eight stores and has been operating for over 95 years in the heart of Chania Town. Shop for local delicacies: meats, cheeses, vegetable, souvenirs or simply take a stroll within its lively tempo.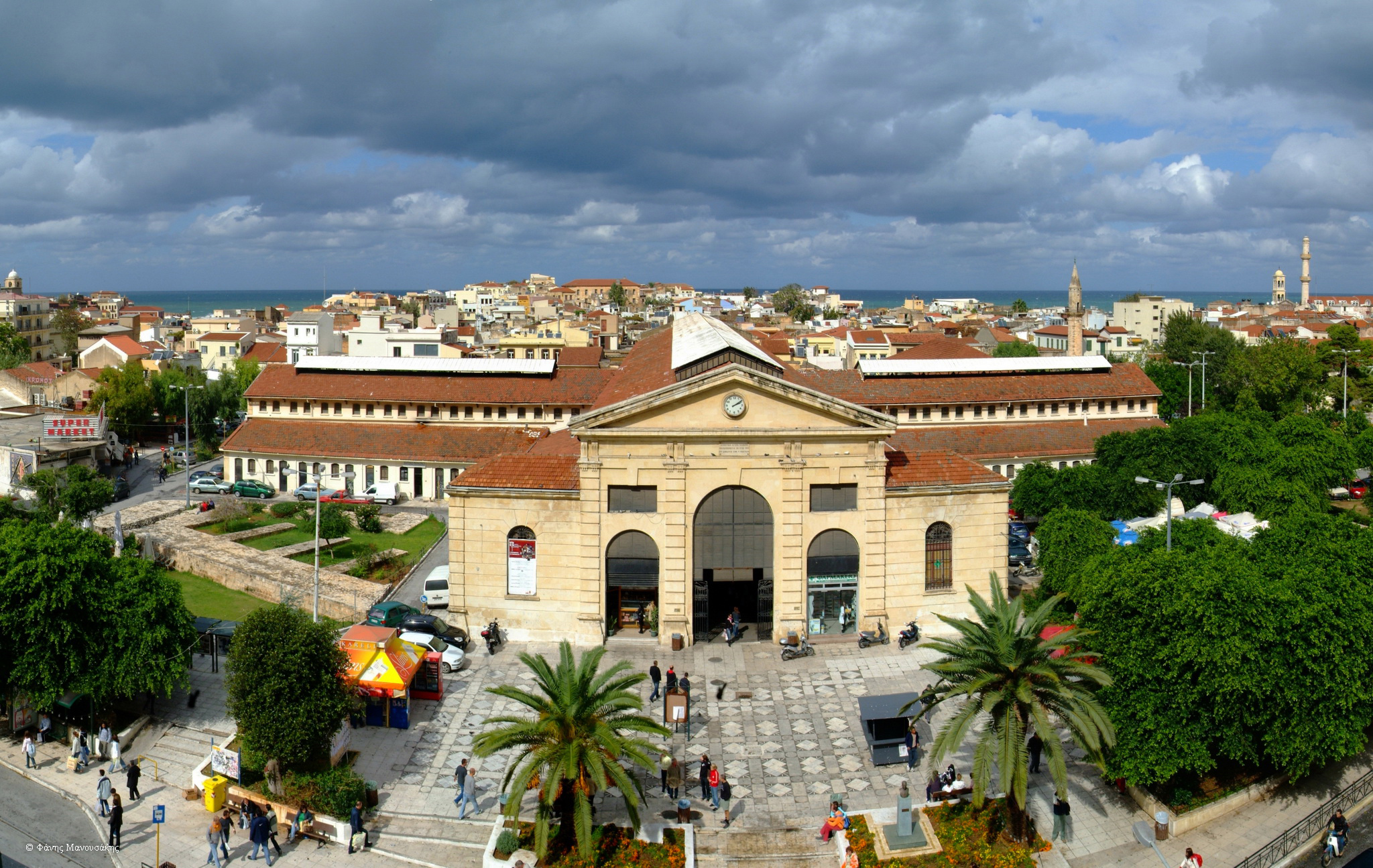 2. Venetian Lighthouse
One of the main features of the old harbor of Chania and among the oldest in the Mediterranean. Imposing construction of a height of 21 meters shedding its light as far as 7 miles. Begin your promenade from Akti Enoseos (UnionCoast) and keep walking parallel to the stonewall until you reach the lighthouse. It is not open to the public but the view of the Old Port opposite is simply wonderful especially at sunset.
Photo: Flickr_Theophilos Papadopoulos
3. Naval Museum of Crete in Chania
Items emerging from the rich maritime history of Chania, nautical and meteorological apparatus, rare documents and other specimens classified according to historical periods. For further information call 0030 28210 91875. Open daily from 9 am to 4 pm. Entrance fee: 3 Euro.
4. Tabakaria
It is the area where the old tanneries are located. Beautiful stone-built buildings with red-tiled roofs separated from one another with narrow passages of steep stairs leading down to the sea. Very few operate still but it is an interesting area to see in any case.