On the Verandah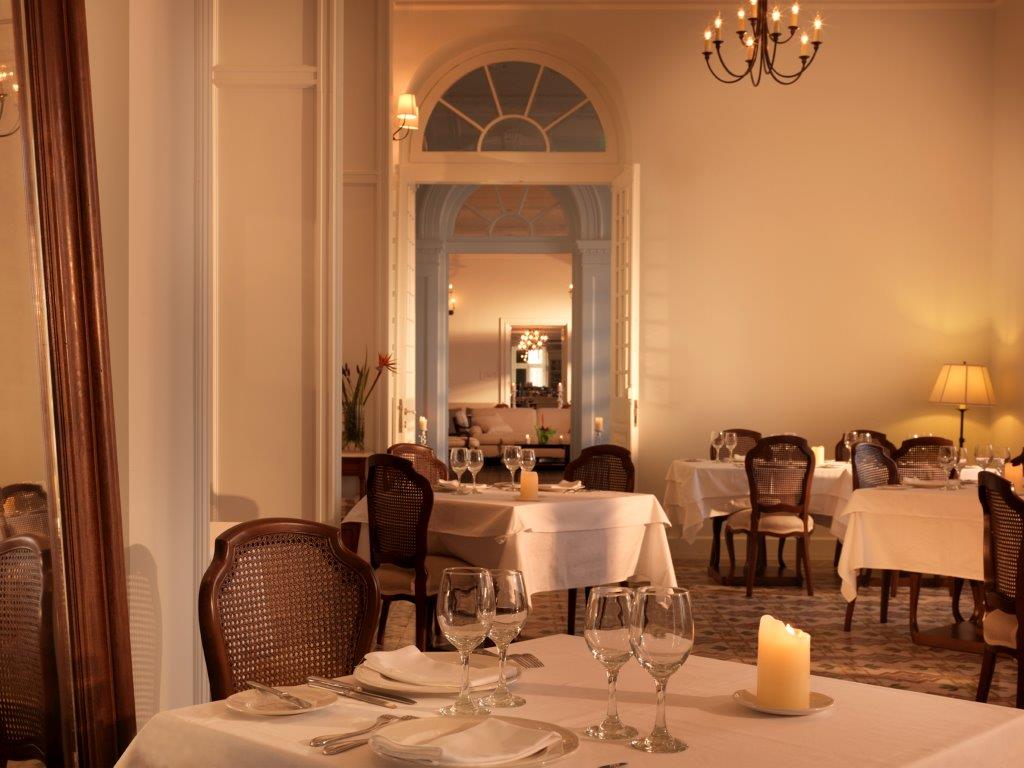 On the Verandah restaurant welcomes you to enjoy unique culinary creations. Flavors that combine the Greek traditional cuisine with contemporary techniques with the use of local ingredients and fresh products from the hotel's organic garden, altogether ideally compose the perfect suggestion for you to enjoy your dinner on the legendary verandah of Poseidonion Grand Hotel with view of the Argosaronic gulf. In Poseidonion Grand Hotel.
Library Brasserie
Library Brasserie is the perfect choice for lounging and people watching on the square below, from morning till midnight. The unique all day spot offers refreshing coffees, fresh juices, delicious salads, light meals and snacks, with the great quality that characterises all restaurants of Poseidonion Grand Hotel. At Library Brasserie you can enjoy your morning coffee, have a light meal with friends after the beach, admire the sunset while sipping an afternoon cocktail but also continue your night under the beautiful sky of Spetses, always with the magnificent view of the Argosaronic Gulf. In Poseidonion Grand Hotel.
Freud Oriental
The unique and renowned Athenian restaurant Freud Oriental invites you to excite your senses through delicious Asian-inspired meals. In a beautiful setting where simplicity and Eastern culture are combined, enjoy our mouthwatering sushi as well signature dishes such as "Avocado rolls" and "Aji tataki". Not to be missed is our Sashimi, cut and served on ice, a dish that will definitely steal your heart! At "Freud Oriental" we always use the freshest ingredients, locally and sustainably sourced, ensuring the ultimate gastronomic experience! In Poseidonion Grand Hotel.