Small bars with a character, cosy cafes where you will wish to spend the whole day, traditional "meze" eateries with live Greek music sessions, clubs and bouzouki halls…No questions and no dilemmas: Arachova knows how to have a good time before and after dark!
Suggestions
The Lounge & Panorama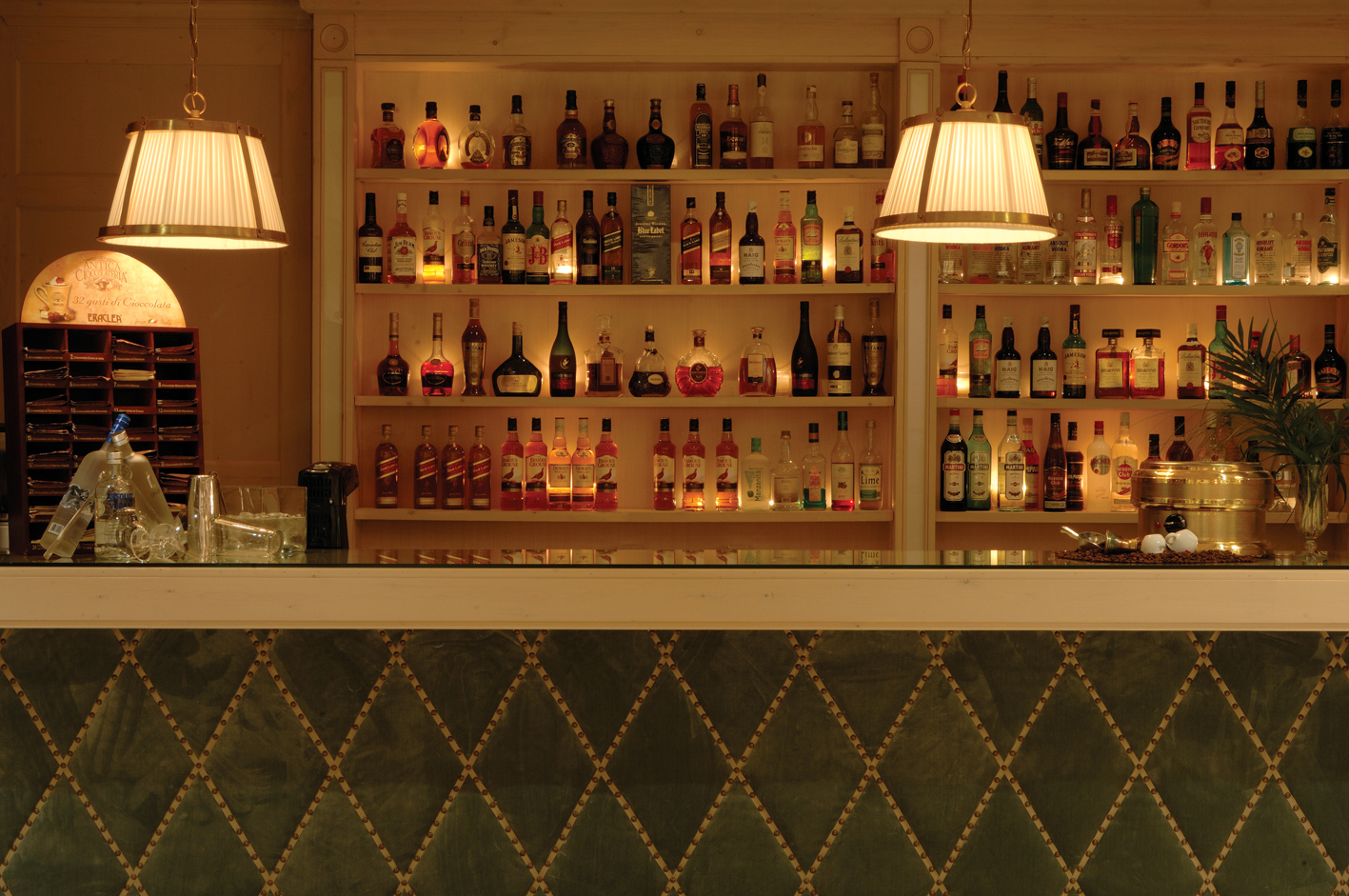 The two bars "The Lounge" and "Panorama" are hosted within SANTA MARINA Resort & Spa and constitute top options for a relaxing cocktail session. Beautiful decors highlighting the use of natural wood and spectacular views of the mountains complement your drinks or coffee with ample finesse.
E
Known and appreciated by a loyal crowd boasting minimal designs, a hospitable ambience and an amazing bar with countless labels of alcoholic spirits. In its additional assets, it cherishes a selection of Mediterranean dishes, such as duck liver in raspberry sauce and an array of homemade desserts that will absolutely fascinate you.  
Prices start at 25 € / person for a meal, 4 € for a cappuccino, 12 € for a cocktail. Open daily between 10.00 am till very late. (Arachova. For information call 0030 22670 31158)
Sehre
Newly renovated and located in Lakka square, Sehre has been operating for many years and it is ranked among the most beautiful and special places to hang out in Arachova. Its interior decors have been radically altered in order to transform it into a modern chalet with minimalist elements. In the morning it serves coffee varieties and baguettes and croissants for a snack. After dark, it turns into a cocktail lounge with house music.  
Prices: 3 € for a cappuccino, 6 € for a cocktail. Open daily from 08.00 till late (Arachova, for more information call 0030 22670 31518)
Αquarela
Located on the main road of the village it is certainly the ideal place to enjoy your drinks or special cocktails, especially if you are out for a long night. This is the place to be for a party till the early morning hours.
Prices: 9 € for a drink. Open Friday & Saturday from 20.30 onwards (Arachova, for reservations call 0030 22670 32660)
Paramount
Beautiful chalet and cafe located in Livadi village. The whole setting resembles strongly to the Alps. With its luxurious decors made of wood, stone and glass Paramount is ideal for a rich breakfast with a beautiful view while later in the day you can have a lunch or dinner at its restaurant section offering dishes of international cuisine.
Prices start at 15 € / person, 3.5 € for a cappuccino, 8 € for a drink. Open daily from 08.00 till late (Livadi village, for information call 0030 22670 32400)
Poliko
Driving from Arachova to Livadi, you will come across it at the edge of the village. Ideal place for coffee before or after skiing at Parnassos Ski Center. This is a beautiful and inviting café, offering the warmth of a large fireplace and a selection of delicious homemade desserts and legendary homemade pies.
Prices: 3 € for a cappuccino, 6 € for a drink. Open daily from 08.00 till late (Livadi village, for further information call 0030 22670 32707).