1.
The village's main road or as it is otherwise referred to "the cosmopolitan walk of fame". Commercial shops, interesting storefronts, restaurants, cafes, bars and much more. Let the nostalgic mood settle-in as you meander at the side alleys and as you admire the traditional architecture of the stone-built houses.
2.
Lakka square. It is the central square of the village boasting elegant cafés and a lively tempo throughout the day. The stone-paved square will become your favorite place to be for coffee, a delicious byte on the go or for late cocktails. 
3.
Parnassos Ski Center is one of the most popular in the country whether you prefer skiing or snowboarding. Choose among its most famous runs, such as Kelaria, Fterolaka and Gerontovrahos if you are an experienced skier. The Ski Center's chalet will cover your needs in beverages, hot meals and celebrity spotting! (Kelaria, tel 0030 22340 22693, Fterolakka, tel. 0030 22340 22373)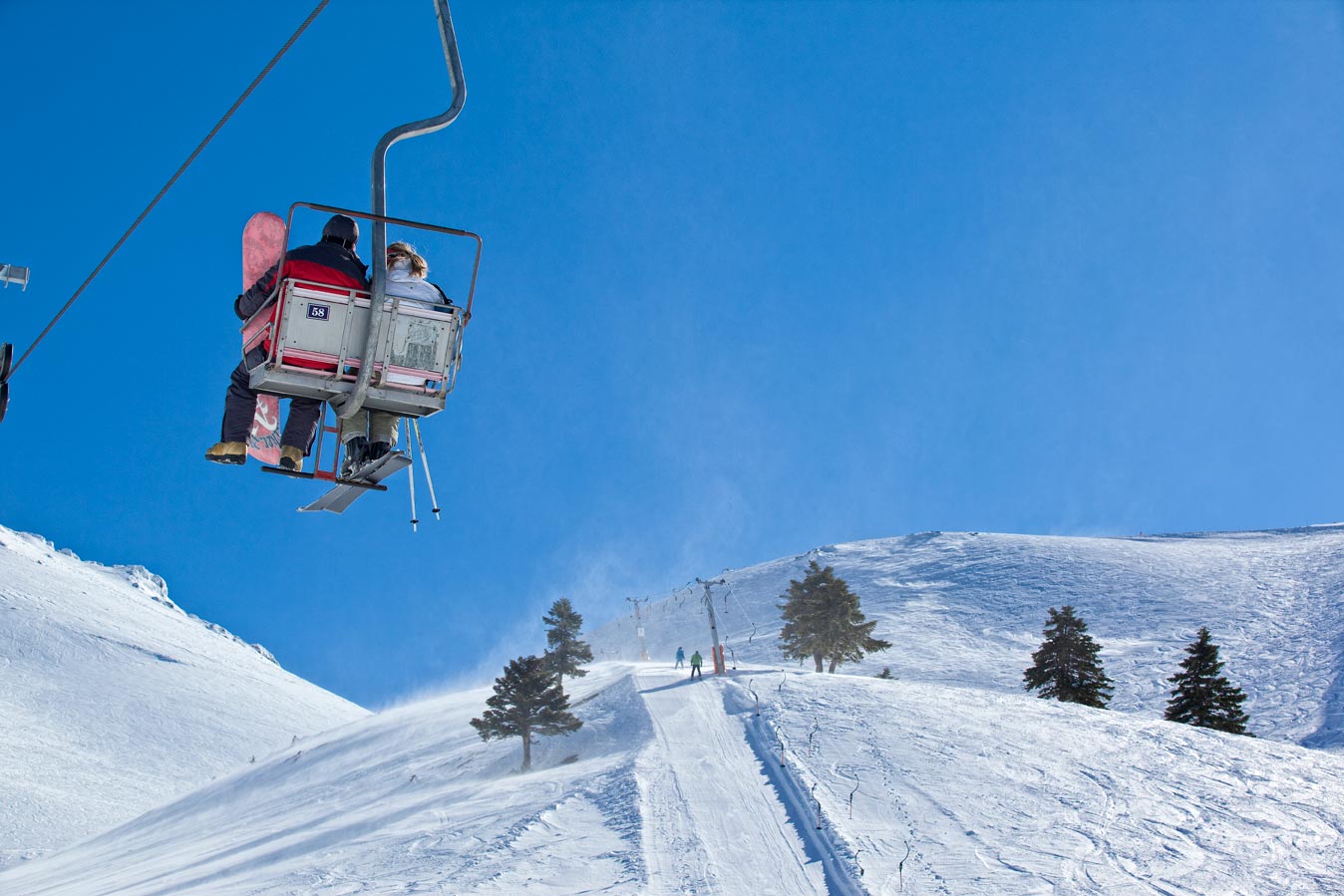 4.
Livadi village. At very close proximity to Arachova it is the location where skiers and snowboarders choose to stay at when they visit the area. You will also find nice places for coffee and firms offering horse riding sessions (tel. 0030 22670 31298). Here, you will also discover the Go Wild ice rink for ounces of fun (for further information call 00030 6945 918642, www.gowild.gr).
5.
The 264 steps leading from the heart of Arachova to the church of Ayios Georgios. Worthy to climb them up and be rewarded with the wonderful views of the village from above!