Activities
Corfu is ideal for multiple activities if you want a break to your holiday relaxation. In the blue waters of the Ionian Sea, you can enjoy sailing, water sports and diving, at the organized diving centers on the island. Hikers will love Corfu's routes among abandoned villages, lush vegetation and deserted churches. Furthermore, the dense vegetation along the emerald green waters make Corfu an idyllic place for horse riding, with the help of the horse riding clubs of the island. Corfu also offers a golf court, the Corfu Golf Club in Ermones, which is open from March to November.
Easter in Corfu
The celebration of Easter in Corfu is a unique experience you should live at least once in your life. The events begin on Palm Sunday, while the most famous custom takes place at 11 am on Holy Saturday, during the First Resurrection. Local people throw ceramic pots off windows, accompanied by the melodic sounds of the Philharmonic.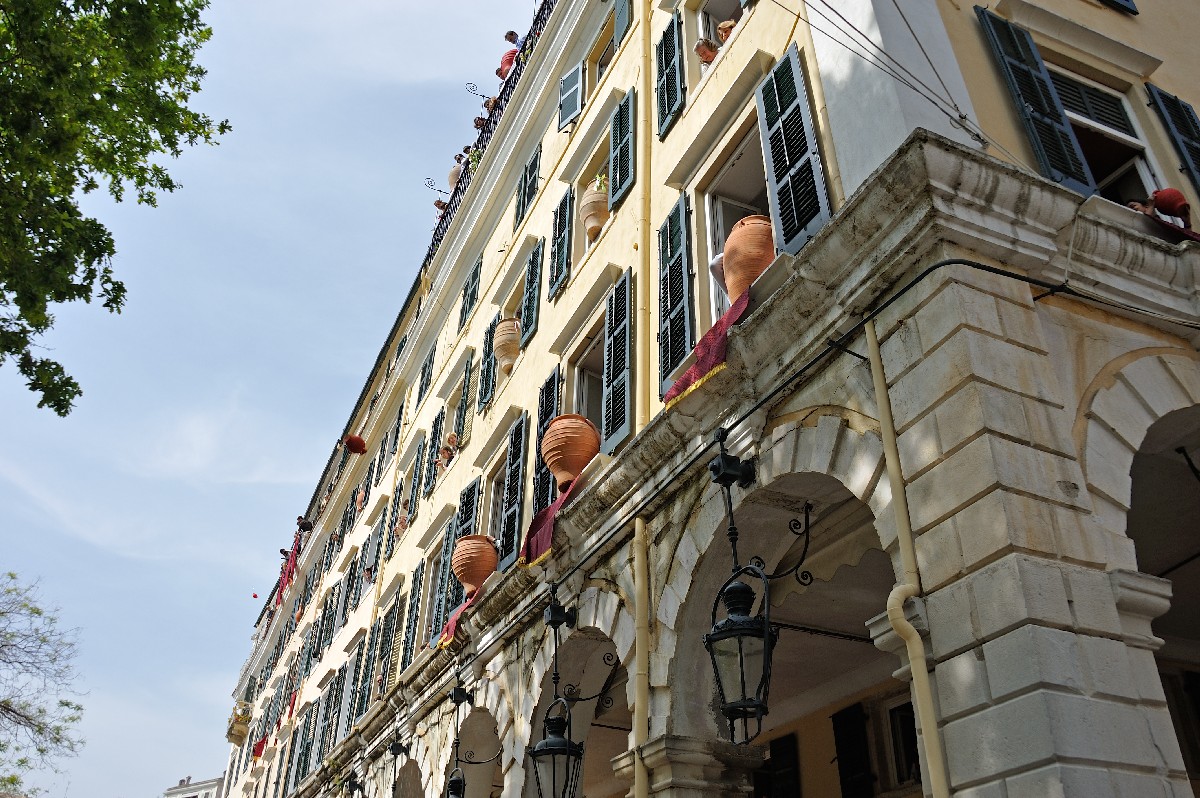 Local gastronomy
The local gastronomy Corfu satisfies the most demanding palates with delicious traditional dishes. You cannot visit Corfu and miss the famous dishes of pastitsada, sofrito and bourdeto. Also taste the local drink ginger ale, the famous liqueur kumquat, as well as the well known nougat of Corfu.