Achillion
Between tall cypress trees and exotic flowers, the palace of the famous Princess Sissi dominates and takes its visitors on a journey to another era. Achillion is located in the mountain village of Gastouri, 10 km. south of Corfu Town.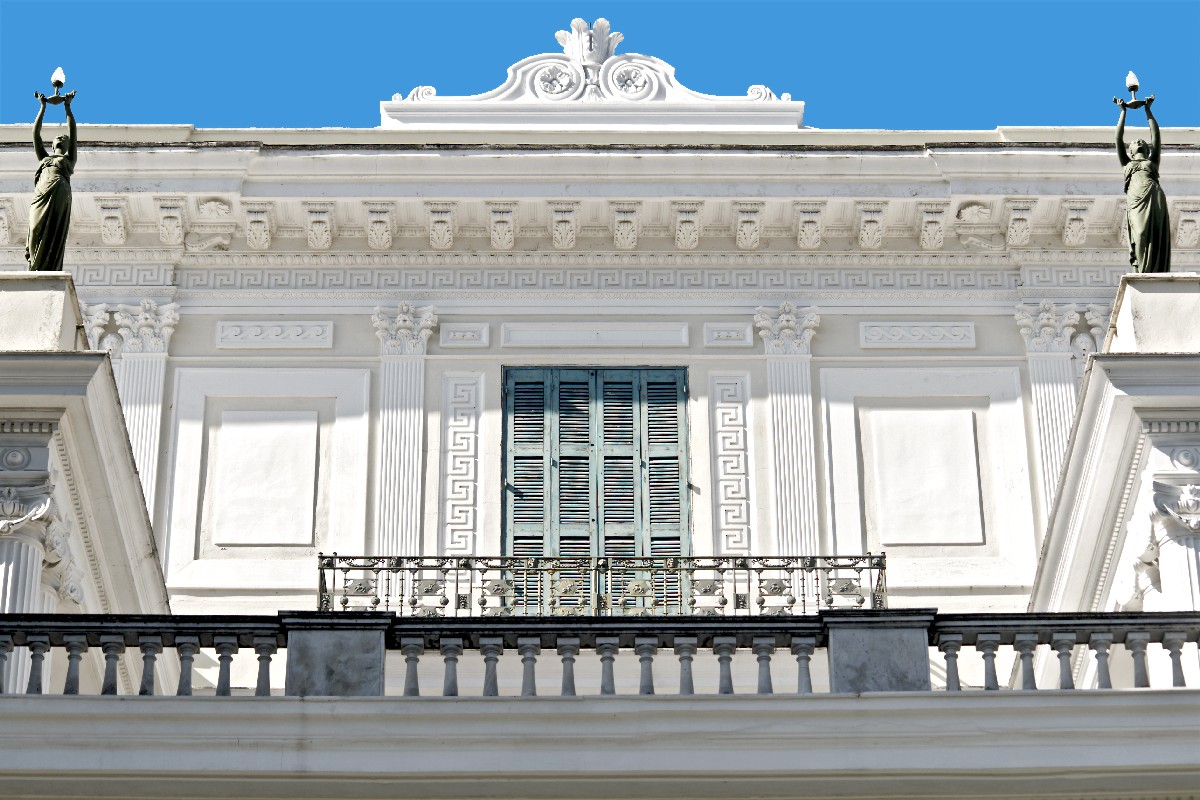 Spianada
In the city center of Corfu, Spianada is the largest square not only on the island but also in the entire Balkans. The square preads between the Old Fortress and the Old Town and is a green oasis. Indeed, the Esplanade is in the 27th position in the list with the largest squares in the world.
Mon Repos
The spectacular palace of Mon Repos is located 3 km. from Corfu town and now houses the Museum of Paleopolis. The palace was built by the British Commissioner of the Ionian Islands Frederic Adam for his wife, Nina Palatianou and is an imposing colonial building with Greek and neoclassical elements.
Liston
Liston is an impressive residential complex in Esplanade square built by French Imperials between 1807-1814. Their characteristic is the ground floor arcades and lanterns. A stroll in the Old Town of Corfu usually starts and ends here.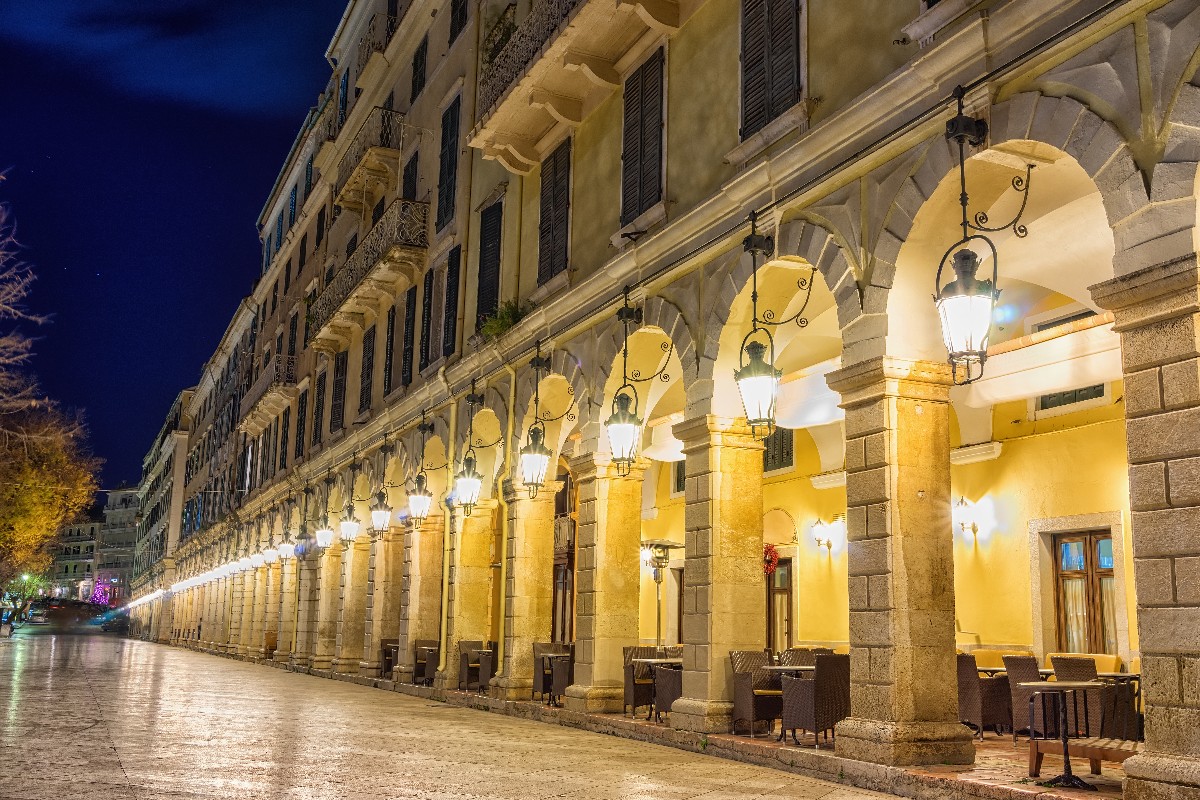 Old Fortress
Built on a rocky peninsula with two characteristic hills, it is located in the eastern edge of the City. Corfu town is separated from the fortress by an artificial ditch, called Contrafossa.
New Fortress
It was built by the Venetians in the 16th century and stands on the hill of San Marco. It consists of two large, twin bastions,  and it is thought to be a miracle of fortification. Today, it hosts exhibitions, concerts and other events, while in the area operates a bar and a gallery.
Mouse Island
It is one of the most famous and photographed sights of Corfu. Located near the airport of Corfu, it is a green island that hosts the church of Panagia Vlacherna.
Cannon
It is a green landscape of majestic beauty, offering splendid views of the Mouse Islanf. From here you can also enjoy one of the most beautiful sunsets on the island!
Old Perithia
A picturesque Venetian village on the north side of Corfu, Old Perithia invites you to take walks between abandoned architectural masterpieces. It is located 8 km. from the village of Cassiopeia and lists about 130 stone houses of Venetian architecture. Combine your visit with a lunch in the traditional taverns of the area.
Kassiopi
It is a small picturesque seaside village on the north coast of Corfu, with multiple dining options, and intense nightlife.