Recipe for the famous pie
Mrs Niki Ladia, the cook at restaurant Kikitsa's Pie, has kindly shared with us her recipe for the famous crispy feta cheese pie!  
Ingredients
3 cups of flour
2 eggs
2 ½ glasses of water
250 grams of feta cheese
50 grams of cow butter
a bit of olive oil
Cooking instructions
Mix well the flour with the eggs and the water. Pass the inside of the baking pan with a bit of olive oil and pour the mixture, equally grading the feta cheese on top. Cut and spread the cow butter in thin slices all over to finish off and pop it on the oven. Bake at 220 degrees Celsius for about 20 minutes. 
Local specialty
In taverna Kaliopi, in Mikro Papigo village, you will have the opportunity to taste the delicious specialty "paprikasi" which consists of pieces of pork meat in red hot chilly sauce. 
A village in rise...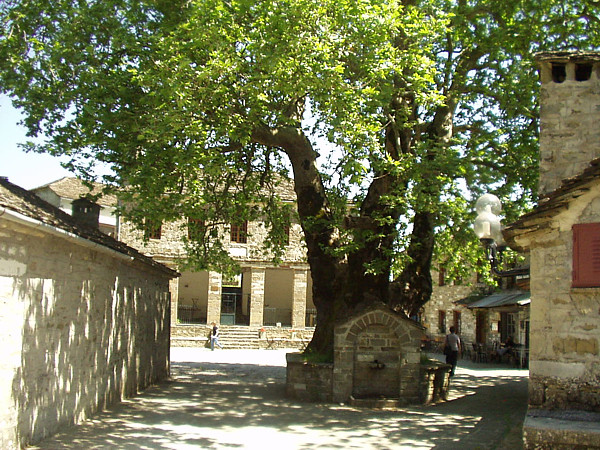 Dikorfo village was not considered to be very popular but in the past few years there are more and more small, stylish and cozy guest houses making their appearance and the main square becomes more and more attractive to visitors of the wider area for afternoon coffee. The small church of St. John offers magnificent views of the wealthy nature and is only a 30 minute walk through the beautiful fir forest.    
Ano Kato (Upside down)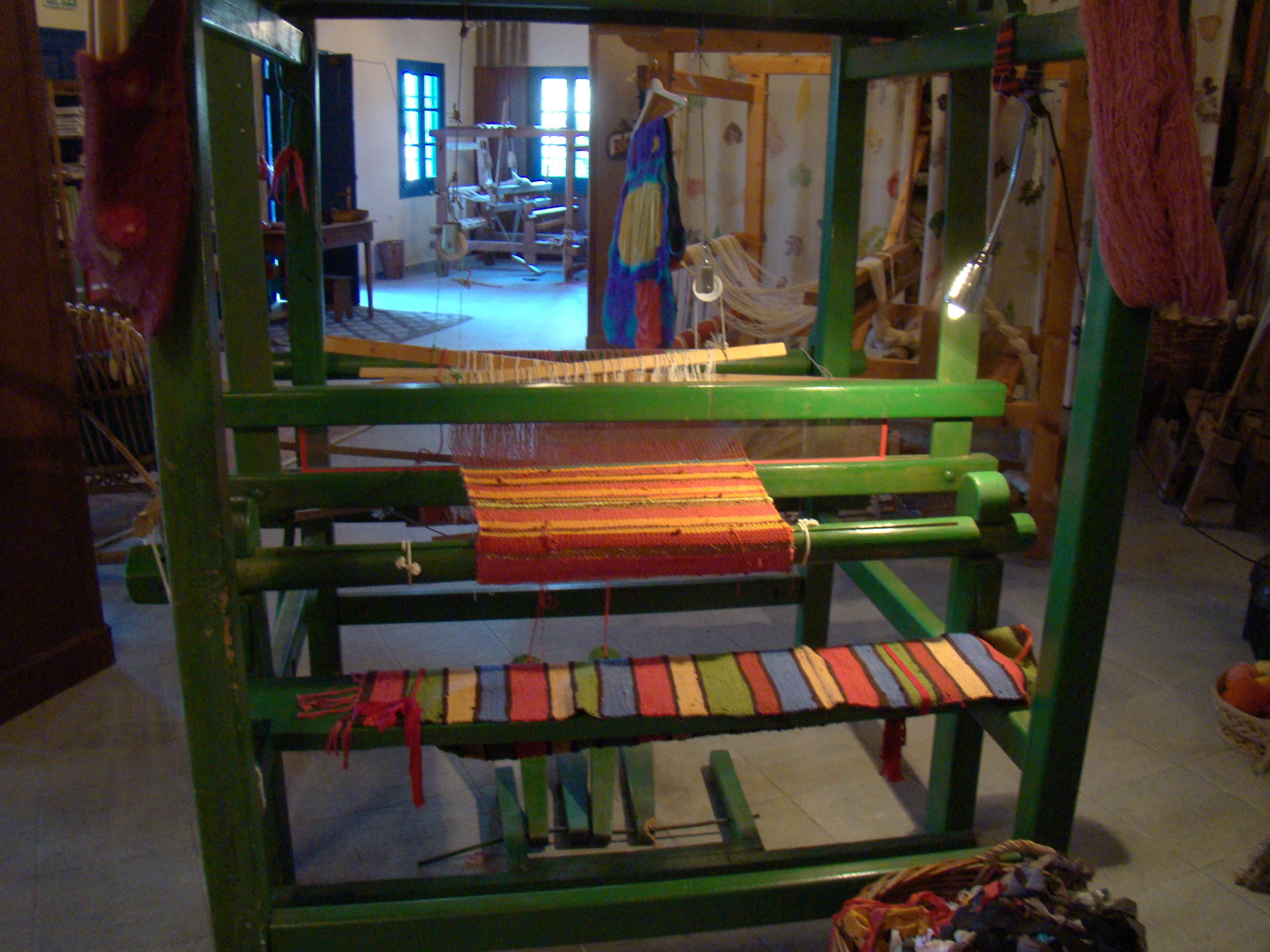 Lena and Yiota are two ladies that make interesting creations out of wool. The smashing detail of their story is that they take the wool they use right from its source! This means that they buy their prime source from farmers, clean it, treat it, die it with herbal dies and end up with the strands of wool and thread they will be using to knit their woolen creations from woolen hats and gloves to woolen skirts, sweaters, scarves and overcoats. At their workshop, the two ladies use old looms inherited by grandmothers and aunts. They love what they do so much they even teach you their techniques for a while if you want! Workshop – showroom Ano Kato (Elati village, tel 26530 71615)