Thalassaki
Famous and hip, Thalassaki serves a range of excellently cooked fish dishes. Located by the seaside it cherishes loyal fans who come back again and again to taste its splendid cuisine which is prepared with locally sourced ingredients.
Isterion Bay, for reservations call 0030 2283031366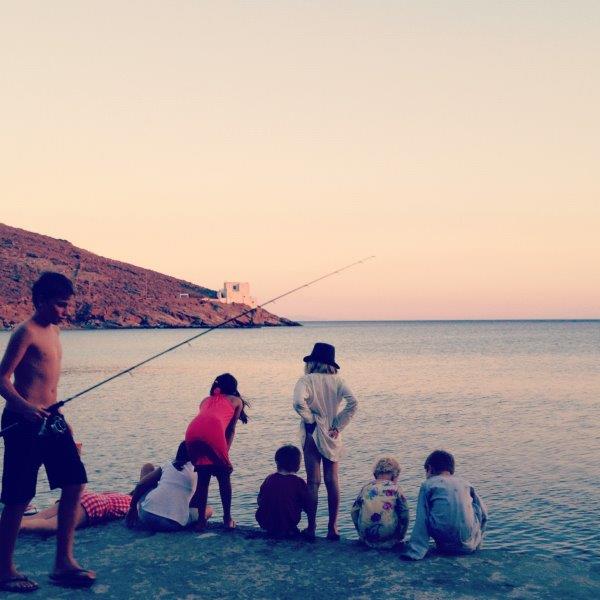 Koutouki tis Elenis (Helen's tavern)
One of the best kept secrets of the Chora of Tinos and well hidden in the dense network of alleyways. Tiny and hospitable, it serves "mum's kitchen" delicious dishes under the cool shade of the vine leaves. Just pick and choose from the menu and indulge in heavenly homemade tastes.
5 Gafou road, for reservations call 0030 2283024857 
Τarsanas (boatyard)
Pick a table and get prepared to taste, as well as, to hear the sea while dining here…The kitchen is open plan to the dining area so you can actually see your meal getting ready for you. Local dishes work heavens for your palate, so does the list of the "dish of the day". One of those tasty suggestions will most certainly attract your attention!
Vintsi area, Chora of Tinos, for reservations call 0030 2283024667
Μarathia
Walk barefoot on the thick and soft sand while you approach your table…This is where you will have the opportunity to feast on the best catch of the day. At the end of your feast and just before you leave, try the cheesecake, the chocolate mousse in a nest of chocolate, the apple pie and the watermelon jelly with chocolate seeds.
Agios Fokas area, for reservations call 0030 2283022343
Pranzo
This is certainly where Italy joins forces with Tinos island. Thin crusted pizza made the Italian way and pasta al dente for ounces of palatability. Try also the fresh and inspirational salads with flavors of Italy overlooking the Aegean Sea.
Chora of Tinos, for reservations call 0030 2283026002
Drossia
If you want to discover the zest of traditional Tinian cuisine, then this is where you should select to enjoy a meal. Adding the spectacular views to it all, you can only be thankful you heard about this splendid eatery.
Ktikado area, for reservations call 0030 2283021095