The cosmopolitan aura of the island could not be missing from the gastronomic scene. 
From gourmet restaurants with unique sea views to fish taverns, the island of the winds offers unique culinary experiences. 
Suggestions
 Mamalouka
Located o in a lovely courtyard in the center of the country, Mamalouka comes to offer unique flavors-of Cycladic cuisine, made from fresh ingredients. . 
Country Address, tel. 22890 23505, http://mamalouka-mykonos.gr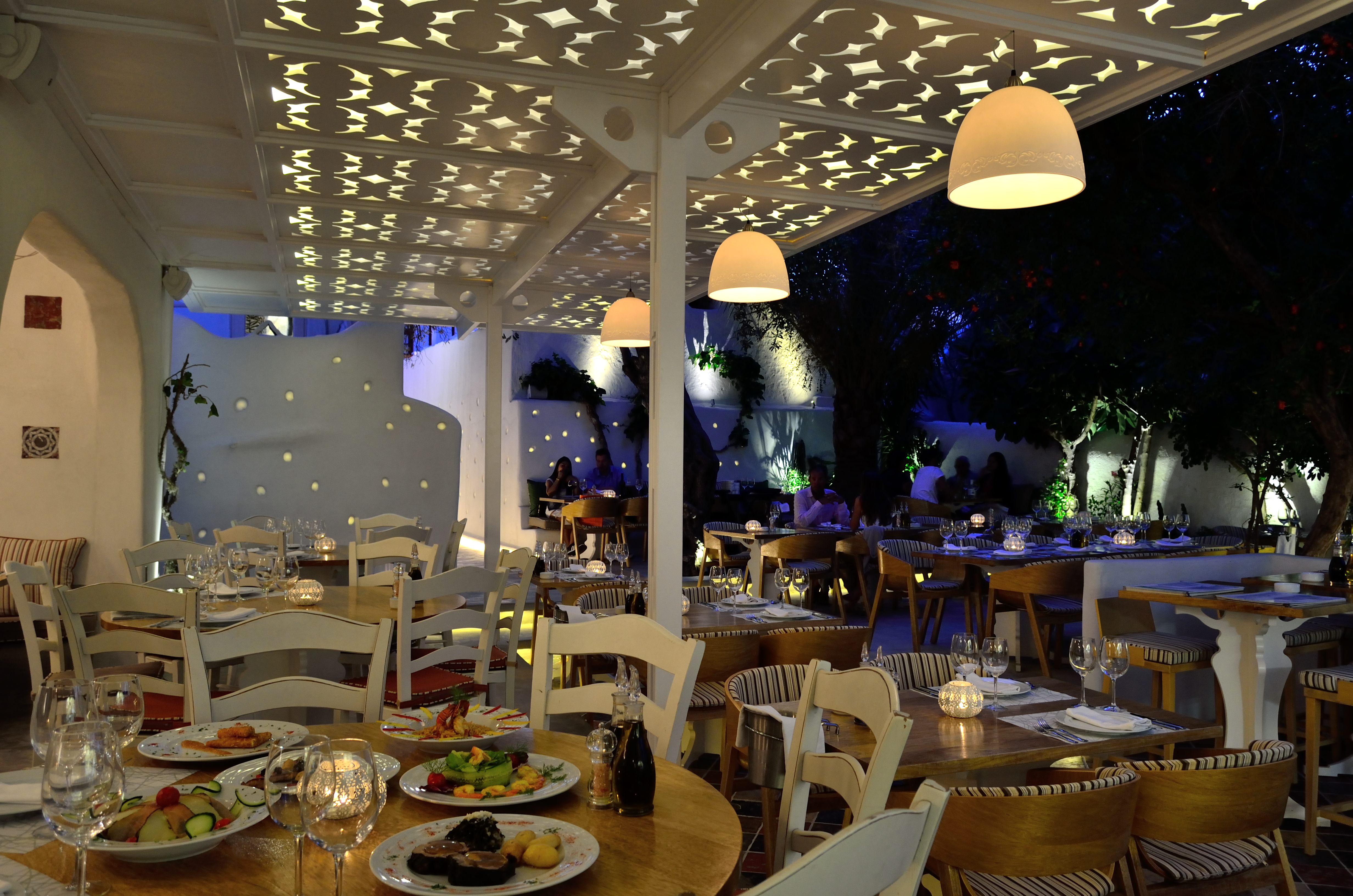 Roca
The ideal location combined with the tasty choices, are going to win you over immediately and make you visit this place over and over again. The menu consists of simple and delicious dishes while local products play an important role. 
Address. Marina, Country tel. 2289022955 
Infinite Blue
The Endless Blue is a favorite hangout on the island of the winds for many visitors. Seafood retains the primacy on the menu, but without missing suggestions with pasta and meats. With the wave popping next to the restaurant, the location is also suitable for evening hours in order to enjoy a drink or cocktail.. 
Address: Ornos, tel. 22890 27991, http://aperantogalaziomykonos.com 
Vegera
In 201 Vegera in Gialos, is a unique combination of creative cuisine and Mykoniatic mood. One of the top must all day bar restaurants of Mykonos, operates all day, serving a rich breakfast as well as a careful list for lunch and dinner. 
Address: Gialos, tel. 22890 22427, www.. vegeramykonos. com