March getaway to Nafplio & Hotel Perivoli
190 €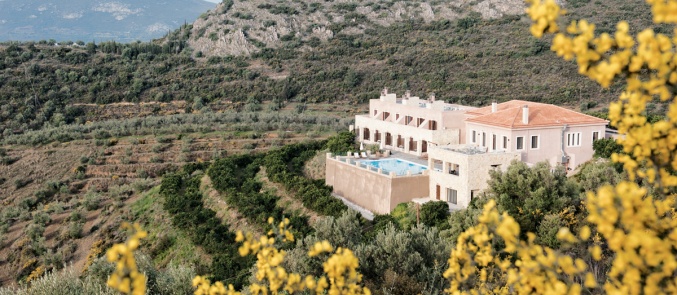 This March on the occasion of the 25th of March holiday, enjoy the nature of Argolis with a getaway to Nafplio and the awarded and luxurious Perivoli Hotel. Live a magical spring escape to the cosmopolitan Nafplio and the hotel that was awarded as the best Luxury Country Retreat 2016 at the Luxury Travel Guide Global Awards. 
From March 24-26, enjoy 2 unforgettable, relaxing nights in Nafplio, from 190 euro. 
Rate includes:
2 night-stay in one of our rooms with panoramic views of the beautiful countryside area of Nafplio.
Rich home-made Greek traditional breakfast (officially certified by the Hellenic Chamber of Hotels).
Free parking area.
Free wi-fi internet connection, available everywhere in the hotel.

Every morning, have your Greek traditional breakfast, and then explore the contrasts of Argolis region or introduce yourself to the romantic atmosphere of the beautiful Nafplio.
Book now and enjoy a memorable spring getaway, just a breath away from Athens!