Spring long weekend in Arachova & Santa Marina Arachova Resort & Spa
640 €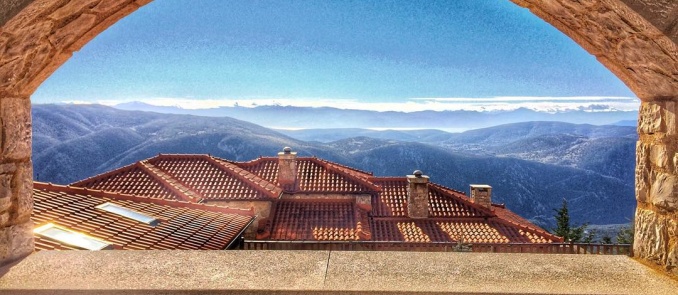 Photo by andrsam
With the occasion of the March 25 holiday, escape to the cosmopolitan and picturesque village of Arachova and the most beautiful and atmospheric hotel in the area, Santa Marina Arachova Resort & Spa.
This March, recharge your batteries and invigorate your spirit at the green mountain of Parnassos and the hotel that will offer you holidays of discreet luxury, relaxation and wellness. From March 25-27, escape to Santa Marina Arachova Resort & Spa from 640 euros.
Rate includes:
2 night-stay
Breakfast
Complimentary use of sauna, hammam, swimming pool and fitness center facility
All taxes

During your stay, enjoy the rich breakfast of your hotel, as well as the unpretentious luxury of your beautiful suite. Also, do not miss the hotel's spa, to relax in the sauna, Jacuzzi and hammam and enjoy dives in the indoor heated pool. 
During your trip to Arachova, stroll at Lakka Square, visit the important archaeological site of Delphi, the center of the Earth and go on a road trip to the villages around Parnassos mountain.