Destined to become the new point of reference at the port, this new city hotel is located just in front of the port, the ideal destination for every business traveler arriving at Piraeus, every island hopper and repeater. Square Hotels unveils this new city proposal in the very heart of the Piraeus offering a luxury break to those longing to stay at a splendid state-of-the-art accommodation with the most direct proximity to the port.
Smart stay, Easy transit
A former office complex has been transformed into the new contemporary hotel offering a smart stay just a few steps away from the metro. Rising 8 floors from the street, most of the building's windows and balconies look out over the square and the historical building of the metro station with side sea views.  The Port Square Hotels is the city's new invitation for weekend breaks and business trips, not to mention the island departures from the port of Piraeus. Opening its doors in April 2022, it brings the feeling of a luxury break at the port with a comfortable proximity to the city center.
Discreet luxury
The Port Square Hotels with 47 rooms & suites has found its place at the forefront of the port at a strategic location, just a few minutes away of the metro line. Minimal aesthetics and the latest technology in hotel services are mirrored to every corner of the hotel, from the rooms to the meeting room and the rooftop area. Designed to capture a sense of place, our elegant guestrooms have been created in harmony with the city's abundance and with views of the historical building of the metro station with side sea views.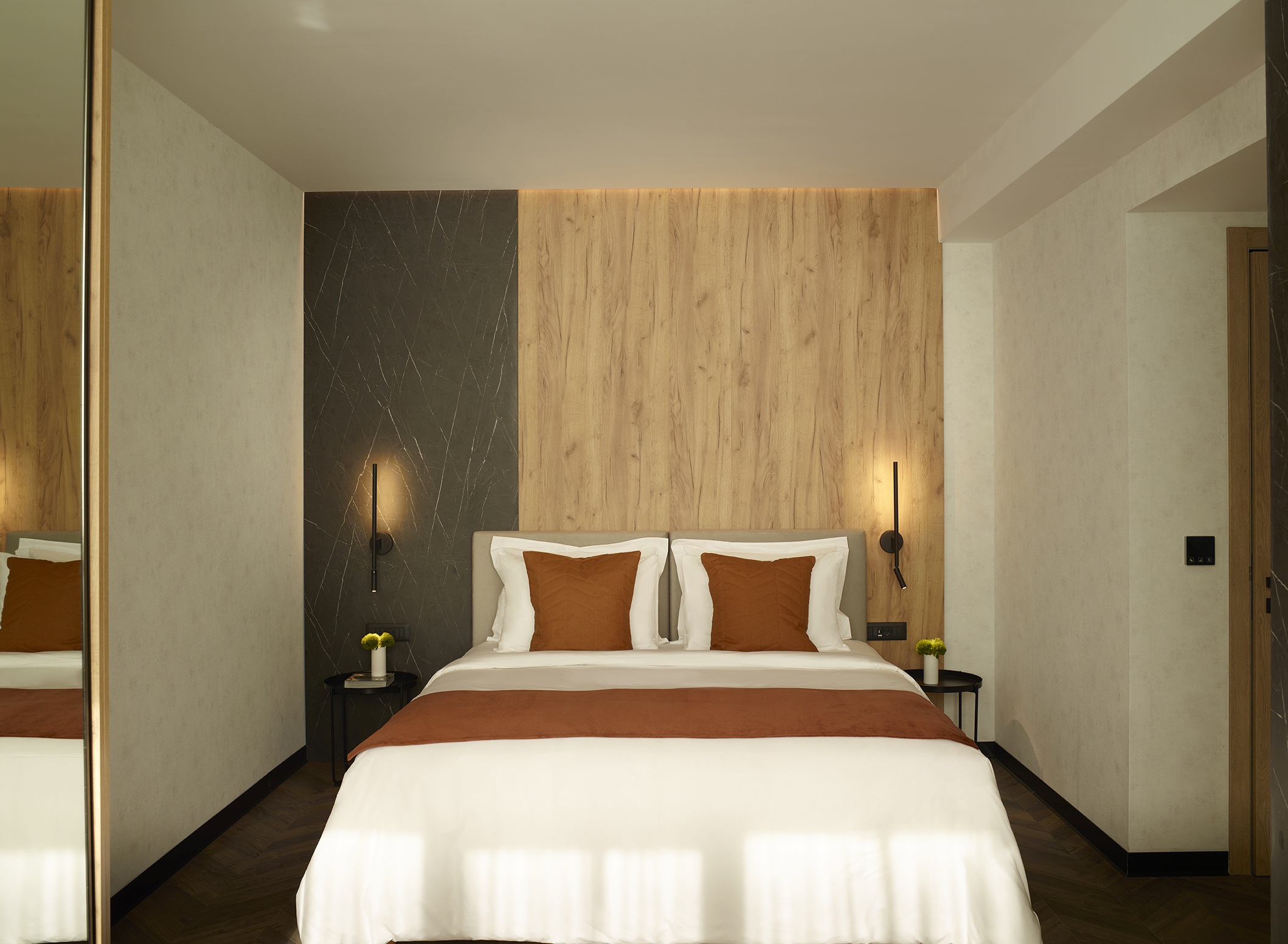 Tradinnovation
Bacaro has landed on Piraeus to invite travelers and visitors enjoy life and share delectable tapas. Inspired by the "far bàcara" philosophy in dining, our brand-new restaurant embodies the notion of relaxation, meeting with people and taste familiar and traditional dishes with a twist. This is also the place where you join colleagues for an after-office drink or a good wine with gourmet bites on cozy sofas.