Created to meet the cosmopolitan vibration of the city, Teight is echoing the soul and the vibes of the area along with the spirit of a high-technology hotel. Located at the very heart of Thessaloniki, it is designed to become a case study for its unique concept and state-of-the-art facilities.
Urban escape
Boasting an avant-garde concept combining with premium hospitality, the new downtown hotel offers its guests a unique experience of smart staying and living the city to the fullest. Its strategic location and its sophisticated Moldee restaurant are these assets that will make Teight the new meeting point of the city.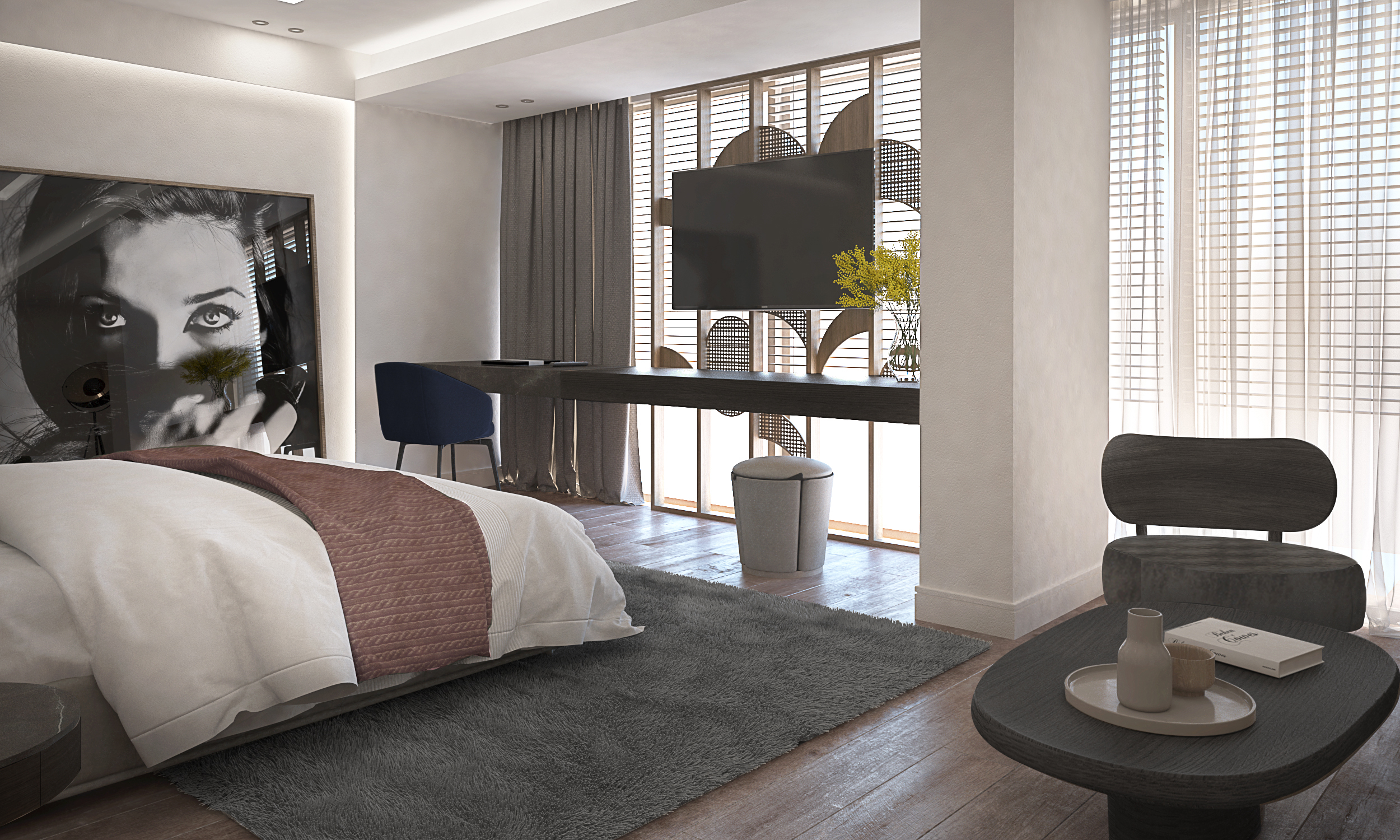 Rooms with character
The 45 rooms & suites are designed according to a minimal line of modern aesthetics adorned with a handpicked selection of art paintings or black-and-white modern photographs and equipped with state-of-the-art in room services. Teight is the city's new invitation for a stylish stay with a handful of personalized services just a few steps away from Nikis Avenue, the place to-see and be-seen in the city, and only 10 minutes on foot from Aristotelous Square, a point of reference for eateries and bars.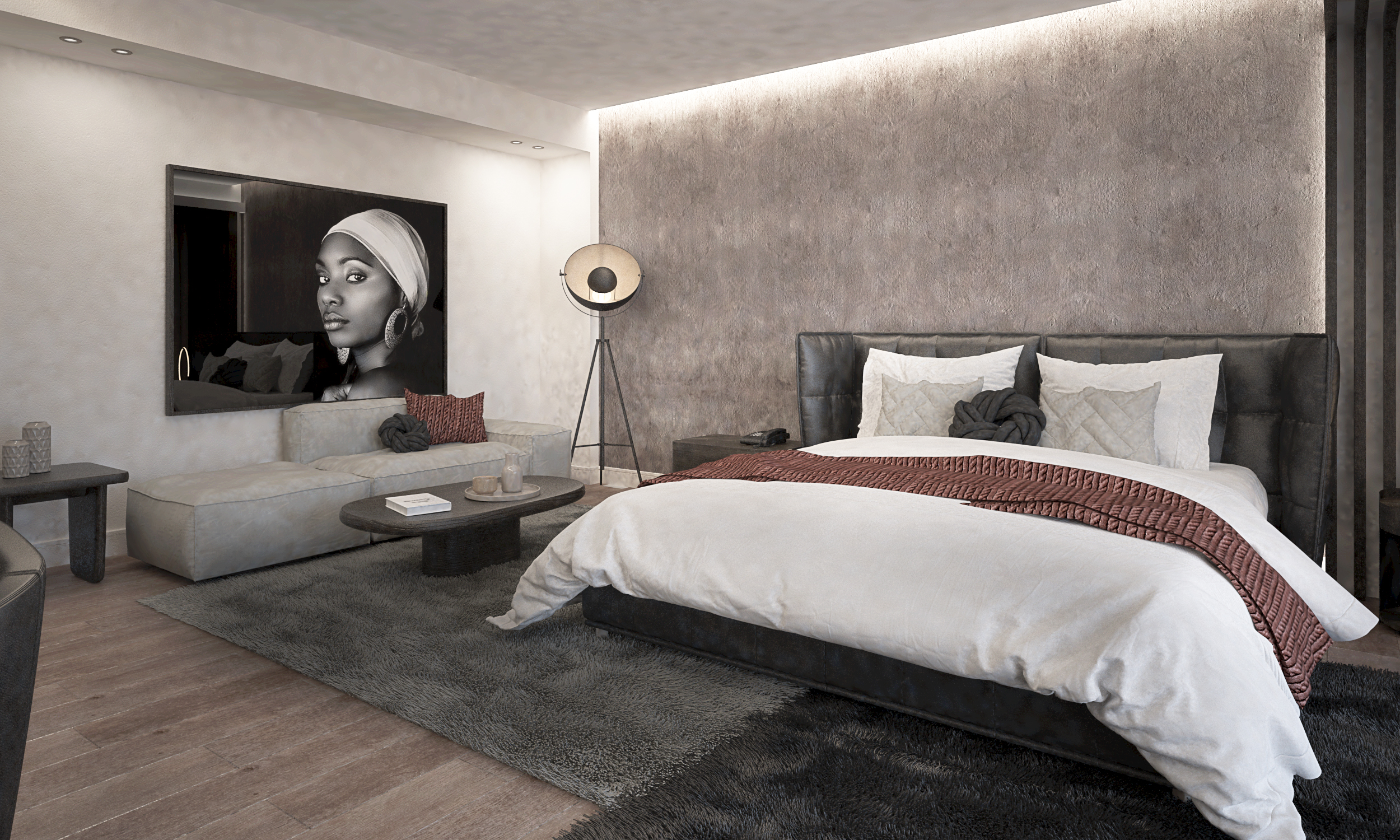 Elevated gastronomy
In a city, well known for its culinary tradition and its modern restaurants, the contemporary design of TAKA + PARTNERS for Moldee Restaurant finds its perfect place in the gastronomic scene. At the helm of this brand-new all-day restaurant, a local talent, the remarkable chef Vassilis Mouratidis aims to surprise the city with his new creations combining Mediterranean tastes with contemporary techniques. Boasting a New York style, Moldee is destined to become the new gastronomical meeting point for the culinary connoisseurs of the city.