Teight redefines notions of travel and explores a fresh take to the hospitality experience by connecting people with the hyper local living as an extension of the immersive northern part of Greece.
Hyperlocal living in the heart of Thessaloniki
Teight proposes an easy way of living, aligned with the needs of the contemporary traveler. Interactive technology sets effortless access and comfort as priority and produces a sophisticated ease at every level. Teight provides guests with its branded hotel web app which integrates virtual extensions for web check-in, access to rooms, customized notifications, as well as control of all smart services and facilities. It curates advanced wellbeing and original experiences. Cultural background and historical evolution navigate guests to a significant and memorable stay by experiencing the city to the fullest. You are invited to wander, get lost and be found at the savvy corner where Teight is.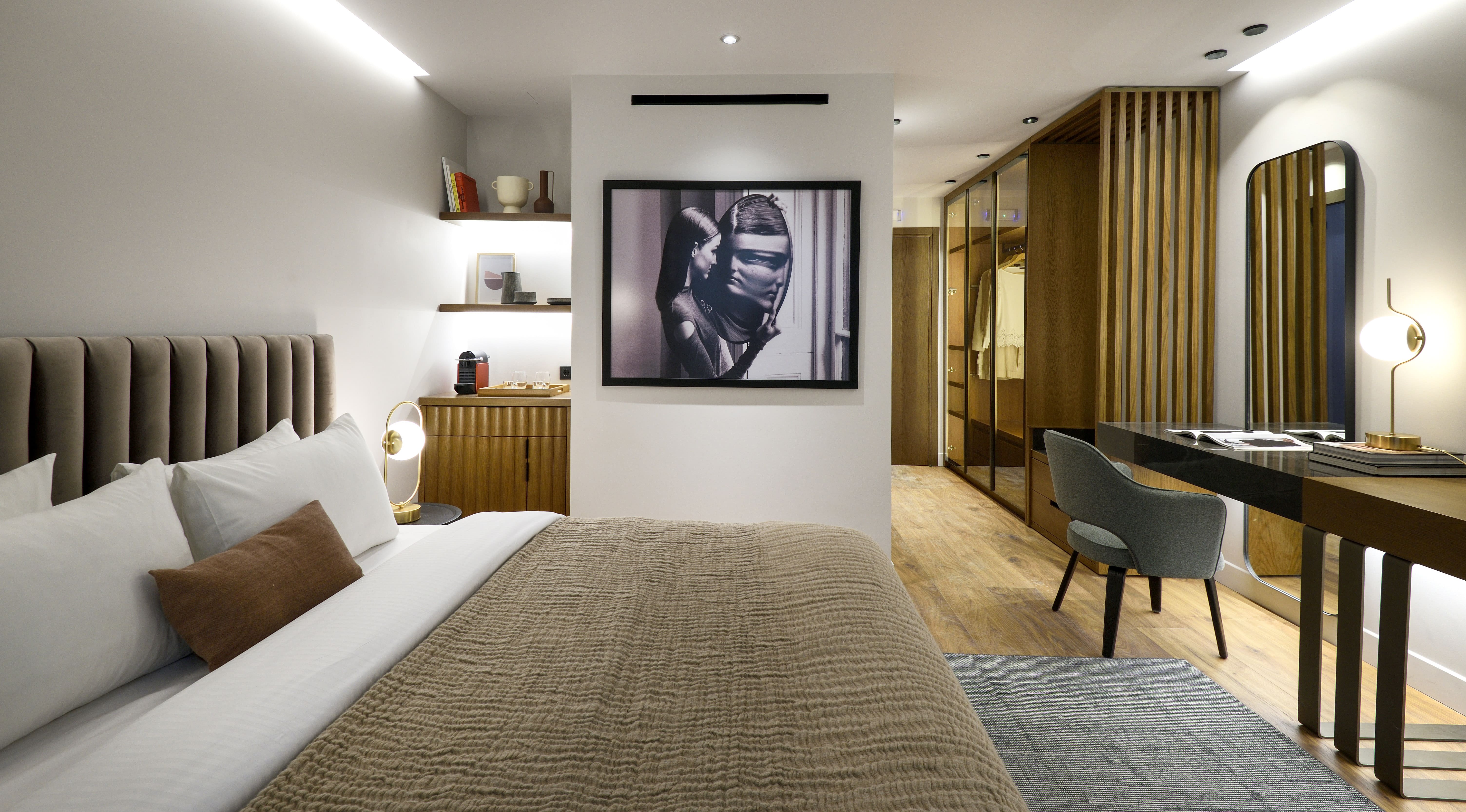 Rooms with character
The 45 rooms & suites are designed according to a minimal line of modern aesthetics. Teight was created with the city's people and street's culture at heart. The interweaving of the urban fabric with the realm of one's room becomes an experience itself. Photography curated by Yannis Bournias sets the tone for your own narrative as an urban dweller. Along with the curated playlists, magazines, books and local artisanal products, hook yourself up for a stopover that becomes a destination.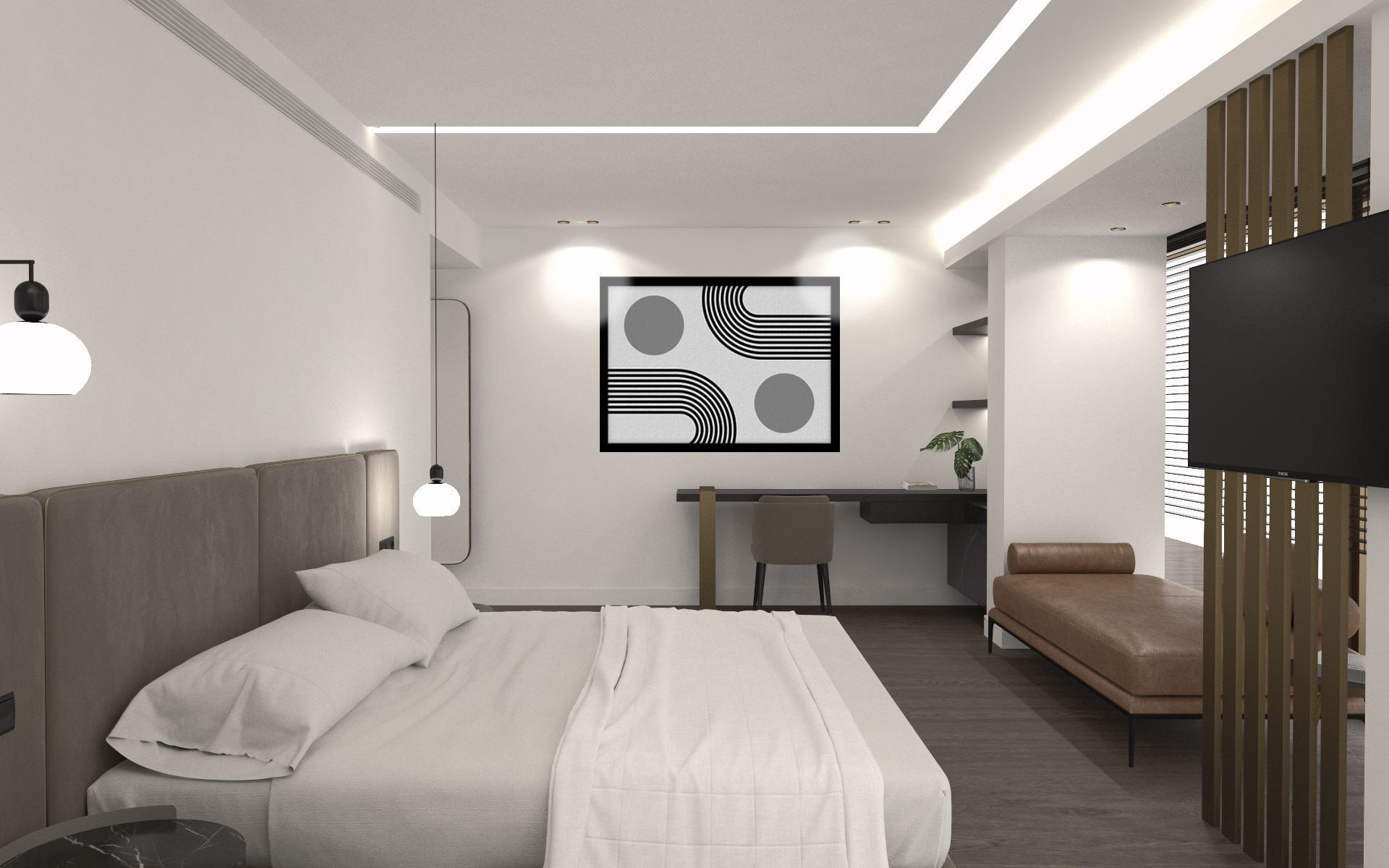 Elevated gastronomy
Moldee is a much-anticipated new entry in the local culinary culture. A new age fusion cuisine that brings together Greek and Mediterranean influences in unexpected ways. At the helm of this all-day restaurant chefs Vassilis Mouratidis and Sofoklis Maragoudakis aim for a bold menu that is pulsing with the rhythm of the seasons. Embodying the creative spirit of the city and its vivid neighborhood, Moldee explores new takes to casual dining.