White Coast Suites is the latest 5-star facility on the island of Milos, and is going to capture your heart from the first moment.
This luxurious resort looms over the enchanting beach of Mytakas in Milos, came to offer a completely fresh perspective of accommodation on the island of Aphrodite. Just a stone throw from the beach, the complex offers elegant suites that stand out for their unique aesthetics.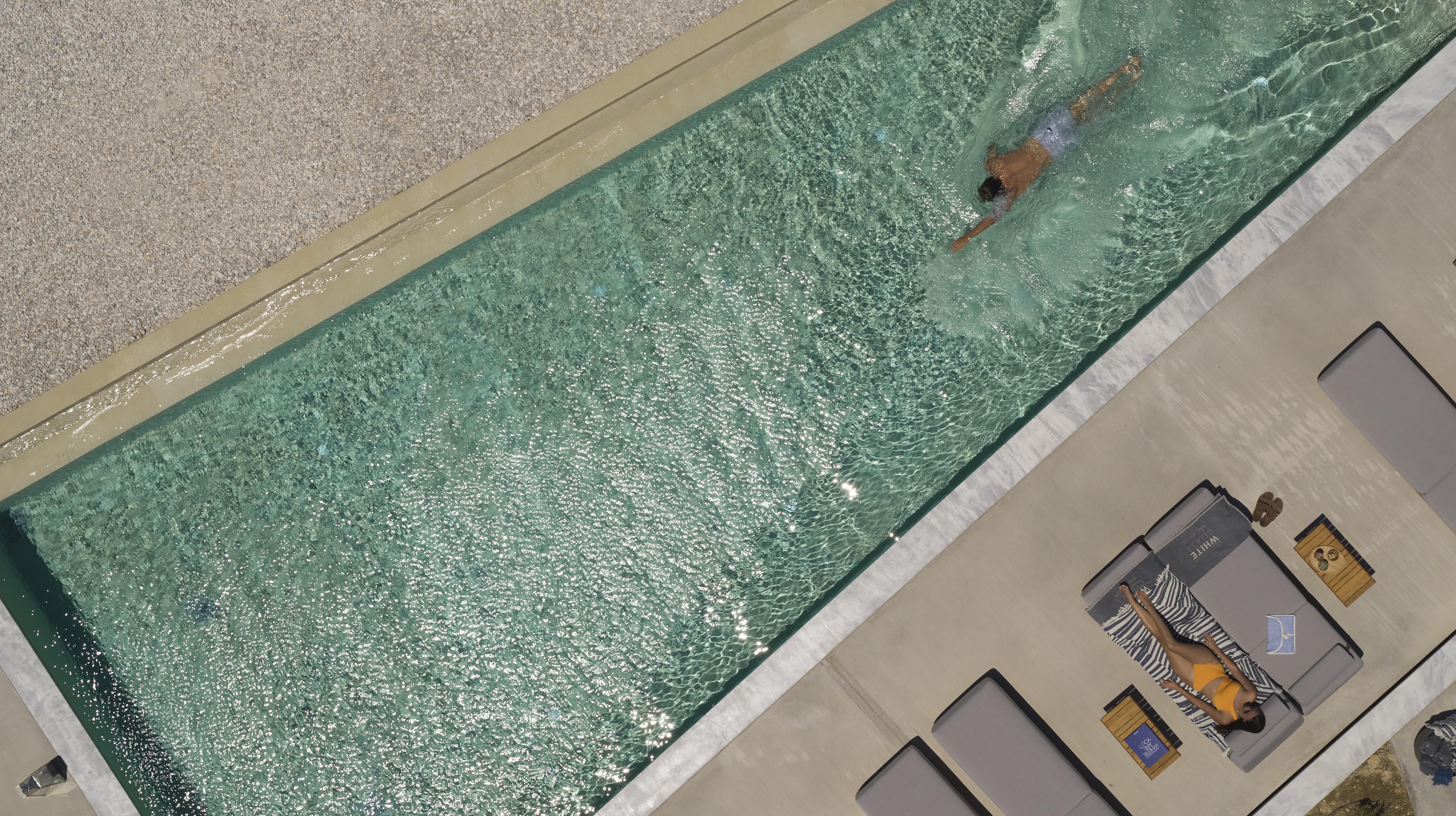 Its name is influenced by the spectacular coastal formations of white rocks, which are part of
the property and are addressed only to adults. Combining a sense of tranquility and inner
balance, it provides an unforgettable sunset view and shares the same coastline and stunning rock formations as the famous beach & Sarakiniko.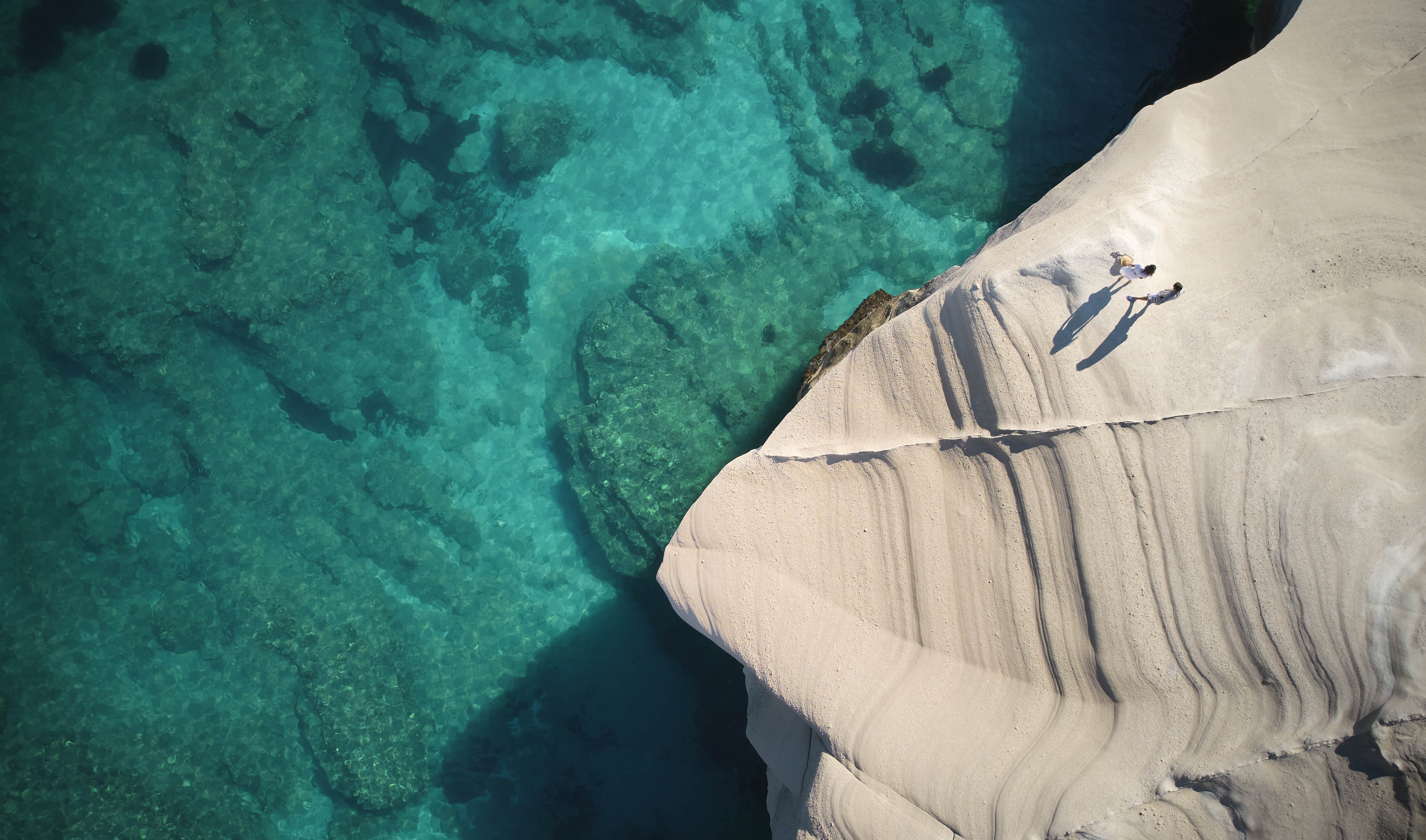 After enjoying the endless beauties of Milos, and become overwhelmed by the exceptional
natural landscapes and experience the idyllic atmosphere of the island, surrender to the
luxury and comforts of your suite, and enjoy the sunset time that resembles a painting.
Discover your very own sanctuary in one of The White Coast Suites ultra-stylish
suggestions.
Choose from the unique rooms and enjoy discreet luxury. Indoors, modern
design marks with touches of elegance the white background, while luxurious furniture is
the detail that make a difference.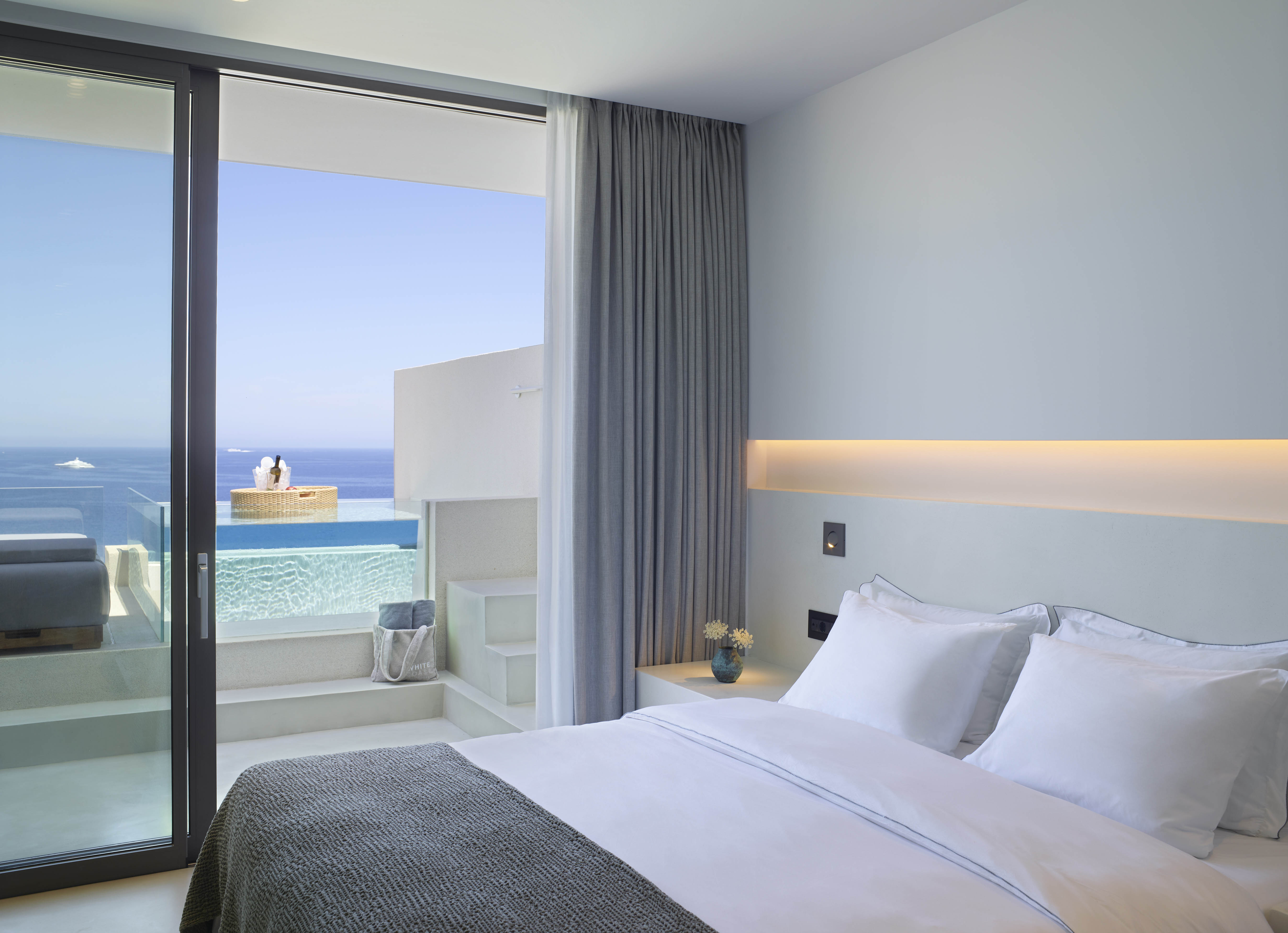 Taste a true fine-dining experience in the atmospheric area of the restaurant and enjoy your
cocktail in the hotel bar, to experience moments of total relaxation.Whether you prefer to surrender to the comforts of your suite, or swim in the crystal clear waters of Milos, White Coast Suites is the perfect accommodation for you.
5 star facilities, premium services
The suites of White Coast Pool Suites are real "treasures" of residence, distinguished by
minimal style and emmit a sense of absolute serenity. The crimson sunset view combined
with the private swimming pool available in each suite, comes to skyrocket your experience.