Just a breath away from Perivolos, the most popular and beautiful beach of Santorini, Orabel Suites is a brand-new, Adults Only, art boutique hotel, offering top luxury accommodation, intimate privacy and high quality custom services, in an exclusive, idyllic ambience.
Boasting an ideal location, at the most elegant part of the cosmopolitan, sandy beach of Perivolos, Orabel Suites harmonically balances between relaxing, romantic and secluded holidays, while being the perfect starting point from which guests can discover the breathtaking beauty and the overwhelming energy of Santorini. The exclusivity, privacy and top romantic atmosphere of Orabel Suites makes it the top choice for honeymoons and romantic holidays in the island.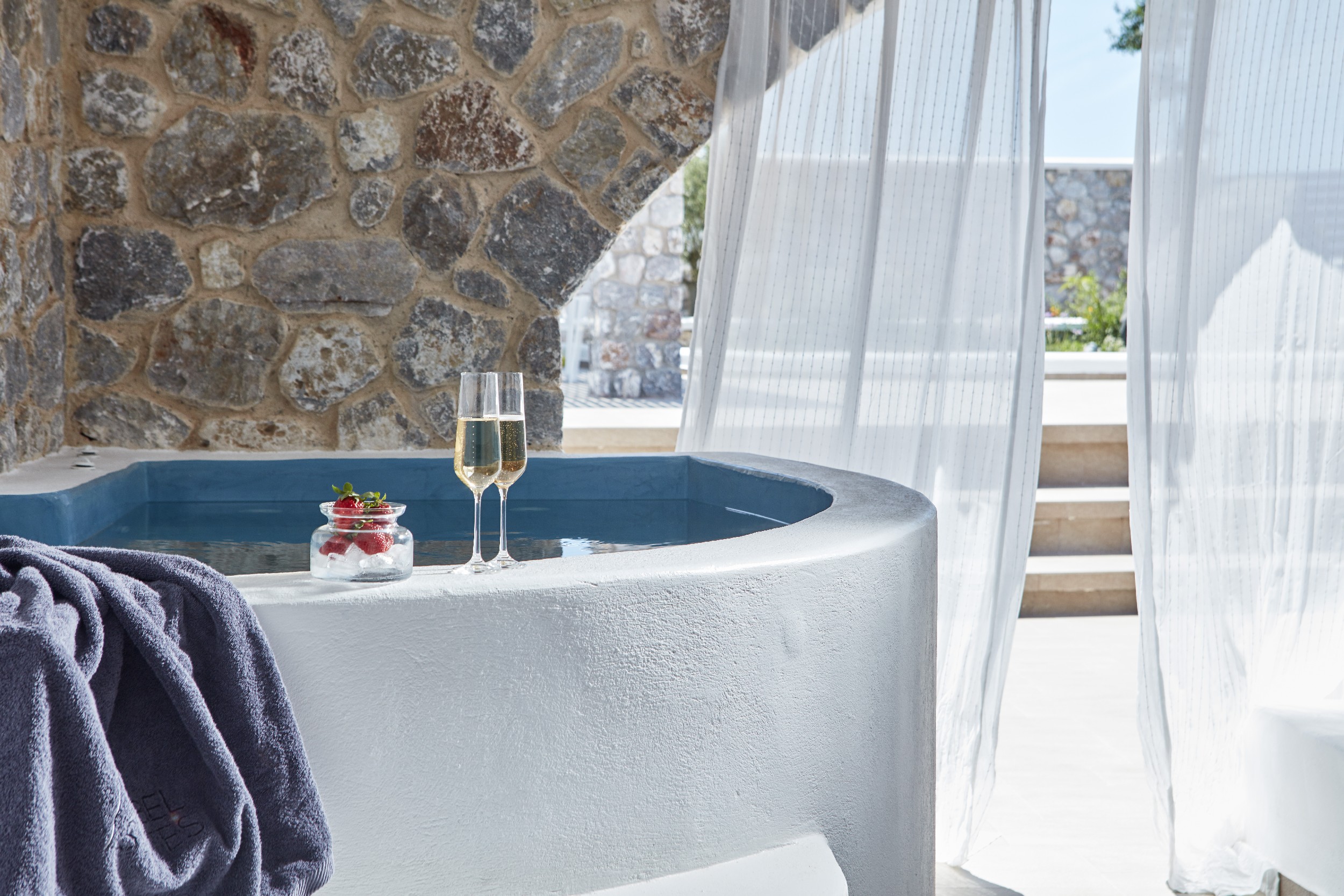 In absolute harmony with the traditional island architecture, Orabel Suites reflects the Cycladic finesse and minimal design of Santorini, while offering the finest in luxurious facilities, modern amenities and comforts.  
The hotel boasts an amazing swimming pool overlooking the beautiful gardens, as well as an atmospheric snack pool bar, serving refreshing drinks, cocktails and delicious snacks prepared with biological products.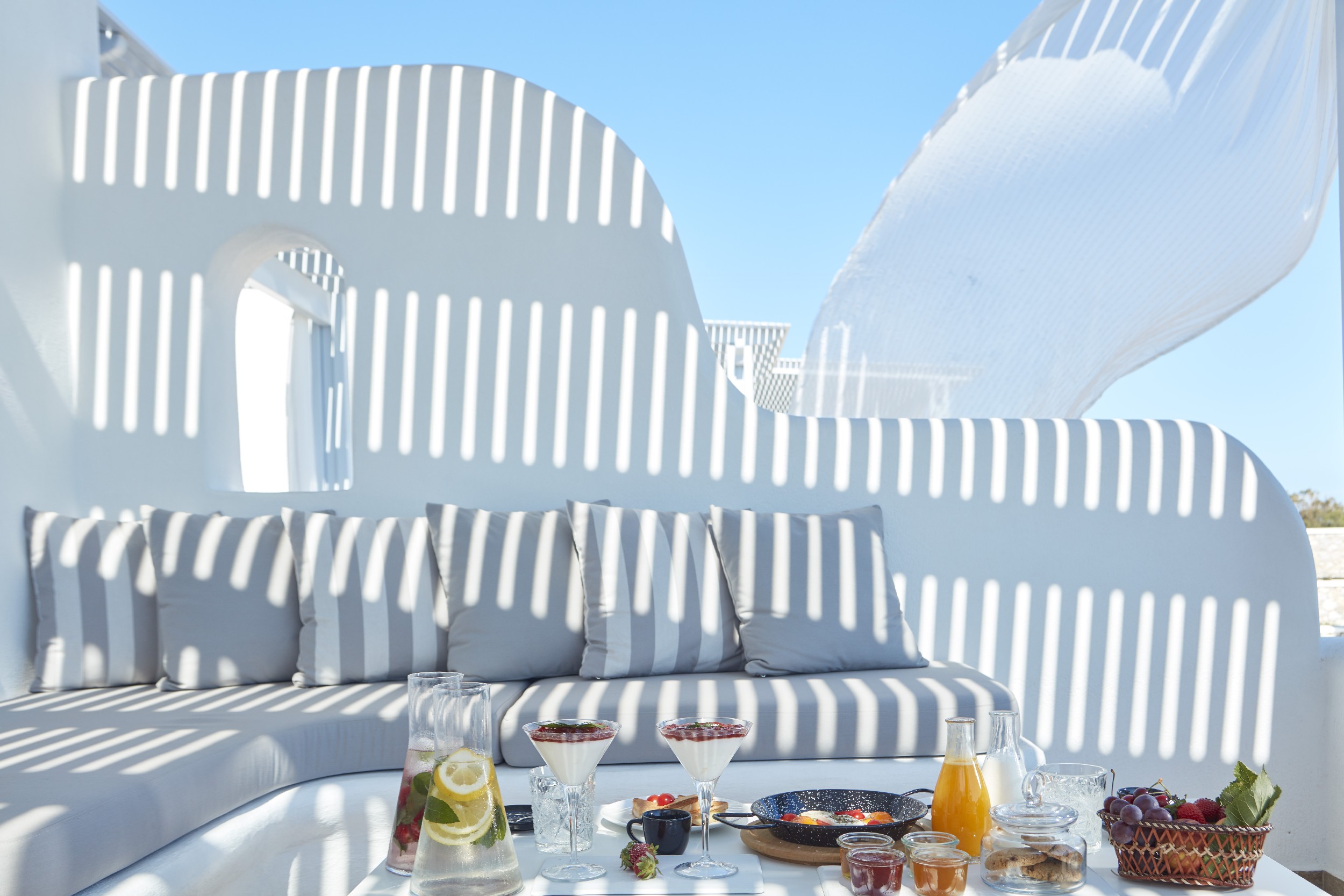 Indulge in an aromatherapy treatment at your private Jacuzzi-pool, relax by the counter current swimming pool of your hotel, enjoy the beautiful fragrant gardens, surrender in your traditional, room service breakfast made exclusively with organic local products from the hotel's garden and discover utter holiday bliss.  Experience the essence of luxurious, dreamy holidays in Santorini at Orabel Suites.