Seven luxurious, stone-built suites, nestled inside the lush nature of Zagori. In perfect harmony with the natural environment and the traditional architecture, Zagori Suites invites the most sophisticated visitors to make their dreams for an unforgettable boutique stay full of experiences, come true.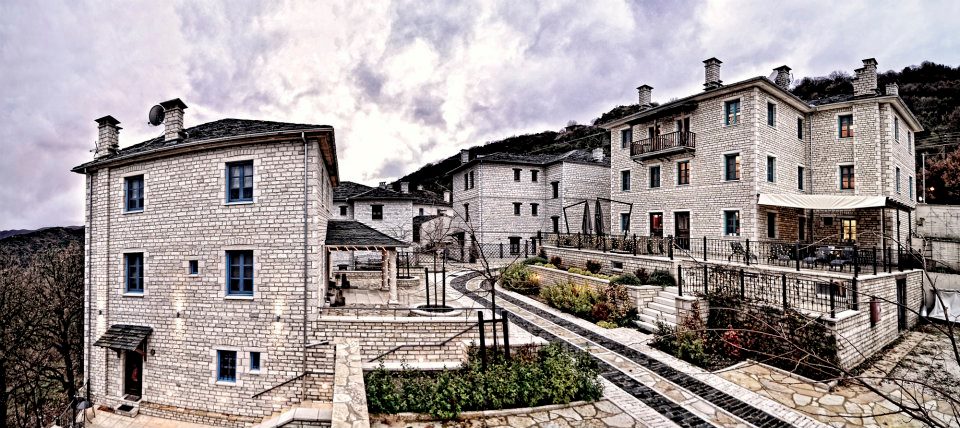 In the beautiful Vitsa village in Zagori, this exciting hotel is the definition of a luxury boutique hotel. Perched at an altitude of 1,000 meters, just a breath away from Vikos gorge and the stone bridges of Voidomatis,  Zagori Suites is the top choice in Zagorochoria for the lovers of comfort and luxury, harmonically combining traditional, luxurious hospitality and authentic experiences in the area.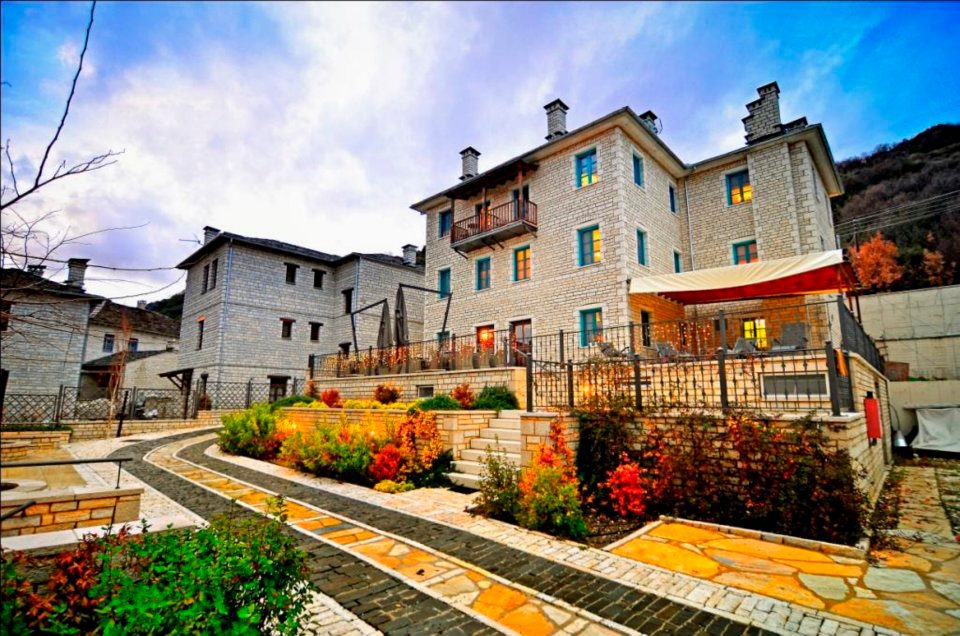 The elegant suites and chalets of Zagori Suites invite you to redefine luxury and elegance, while staying in the mountainous paradise of Zagorochoria.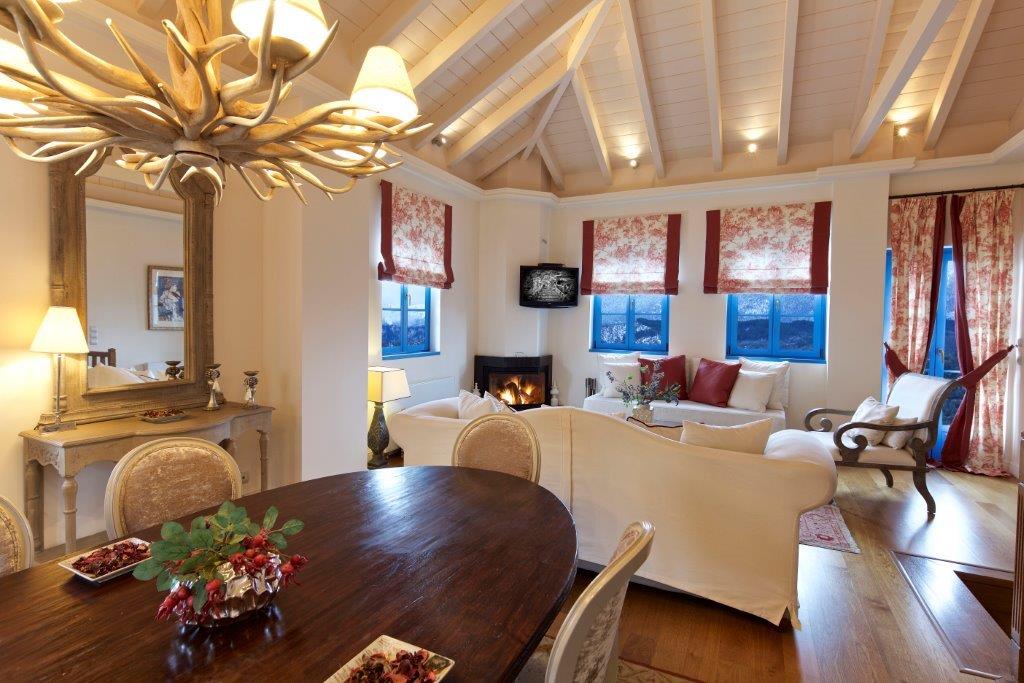 From the antique furniture, oriental carpets and elegant fabrics, to the chic English tapestries and magnificent fireplaces, the suites and chalets of Zagori Suites will introduce you to a cozy warmth, while the King size Hypnos beds and the luxurious amenities, will offer all the comfort you wish from your holiday.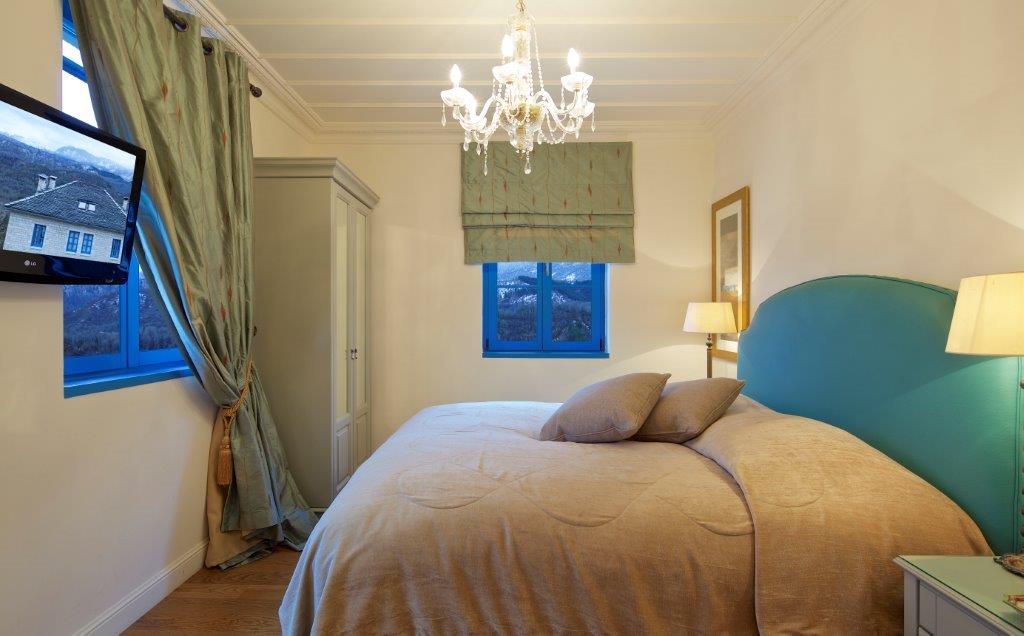 Start your day with a hearty traditional breakfast in the hotel's cozy breakfast lounge. Enjoy homemade Zagori pies in different flavors, omelettes with fresh eggs and sausages, local dairy products and yogurt, a variety of pastries and other local specialties, including homemade jams, fresh juices and seasonal fruit.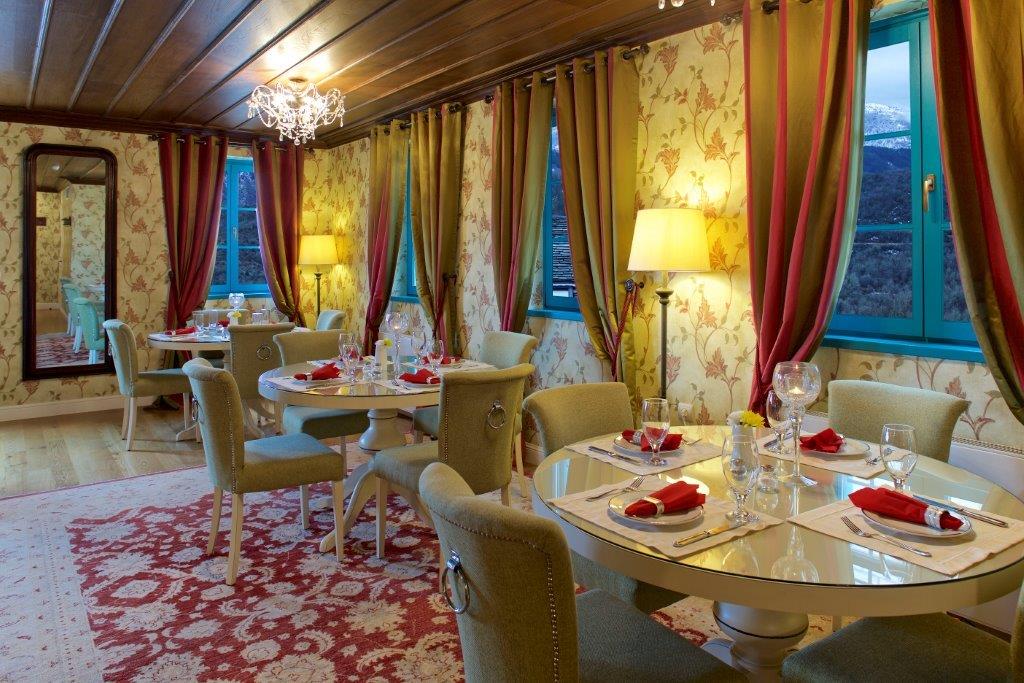 In winter, enjoy a variety of coffees and snacks, and a glass of local wine in front of the fireplace. In summer, relax on the large terrace, overlooking the slopes of Pindos.
Discover the beautiful villages of the area, having the magical location of your amazing hotel as your base.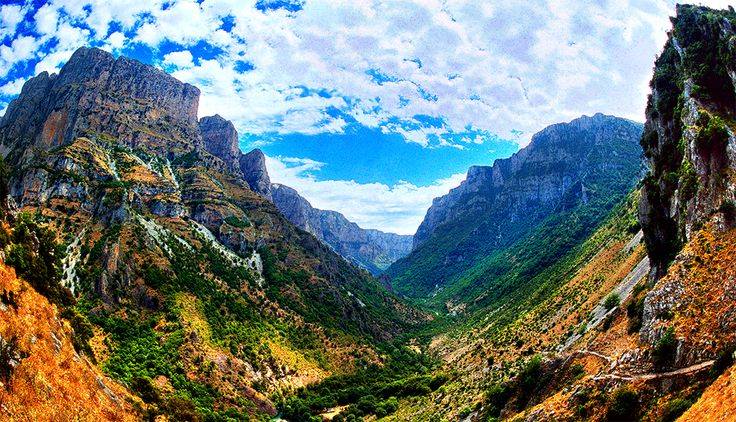 With Zagori Suites as a starting point, visit the famous Skala of Vitsa, the old double-arched stone bridge of Missios, as well as the other picturesque traditional villages of the area, such as Monodendri, Aristi, Papigo and Ano Pedina.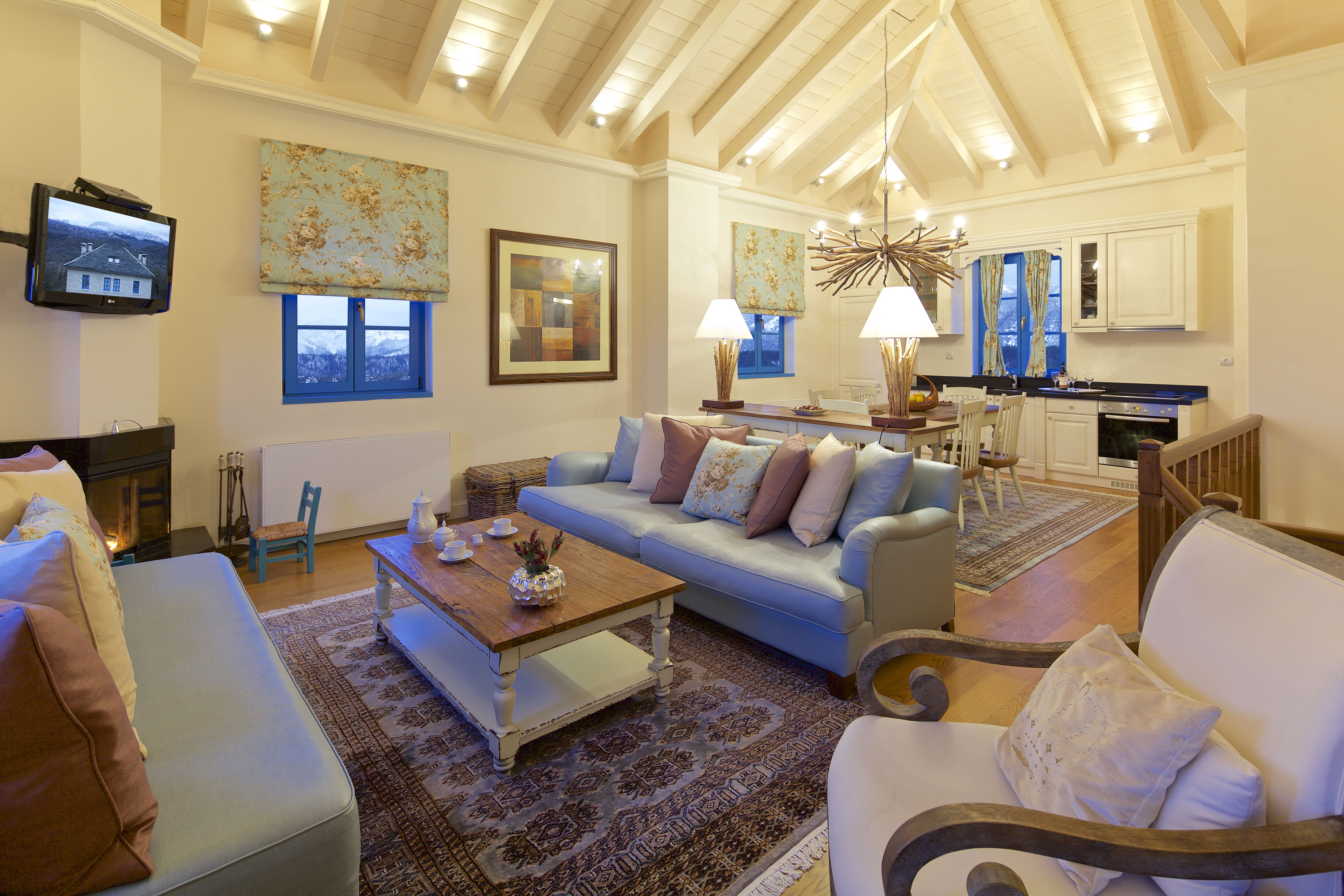 Whether you seek a romantic weekend with your couple, a relaxing escape in the nature with your family or an active getaway to Zagorochoria with your friends, Zagori Suites is the ideal hotel that will offer you an unforgettable experience in one of the most famous mountain destinations on Greece.