Perseus, Cassiopeia, Andromeda, Pegasus, Auriga, Orion, Ursa Major. Seven constellations, seven luxury suites that seem to hang over the Aegean Sea. You are at Verina Astra in Poulati of Sifnos and if you crave a holiday in the most beautiful balcony of Aegean, you have made the best choice.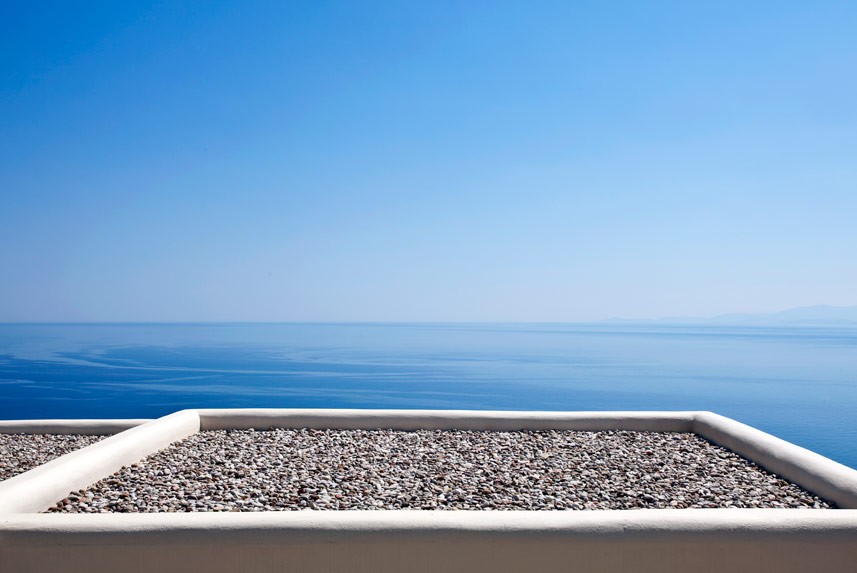 Endless blue
Here, the only thing you can see is the endless blue. Sea and sky become "one" and you, spellbound, observe breathlessly the grandeur of nature and greek summer.
Verina Astra's brand new infinity pool gives another dimension to the endless blue. Inside the pool, cool off, feel like you are one with the horizon and become an integral part of the Aegean's blue.
After your dives, relax at the sun loungers of a unique design, enjoy your cocktail or a light snack and live the absolute Greek summer.
Admire the reflection of the sun on the sea. Allow sunrays to touch your cheeks. Feel the breath of the wind on your cheeks. Count the waves that emerge white and sparkling to disappear in the sea once again. Pin your gaze beyond the horizon. And do all this from the peace and quiet of your private veranda.
At sunset, watch sky and sea stained with the most magical colors. Bright orange turns into deep red, the sun slowly loses its shine and resolves to give way to the dark. Watching the sunset from Verina Astra will be one of the most exciting experiences of your life. However, the magic does not stop here.
"One" with the stars
The luxurious rooms of Verina Astra did not randomly borrow their names from the constellations. When the night comes, the sky seems to be one step closer, and you, surrendered, fall into his arms. Turning your hands high, you almost have the illusion of touching the stars and despite the greek prejudice that says this could be bad luck, you cannot resist temptation to count them one by one.
Simple luxury
Full of great pictures from your day in Sifnos, you return to your suite to indulge in the simple luxury Verina Astra has carefully designed for you.
The Aegean white, the earth tones, the warm atmosphere and the comfort of Cocomat products promise to offer you the most wonderful sleep of your life.
Breakfast experience
And if you think that Verina Astra cannot seduce you more, you are wrong.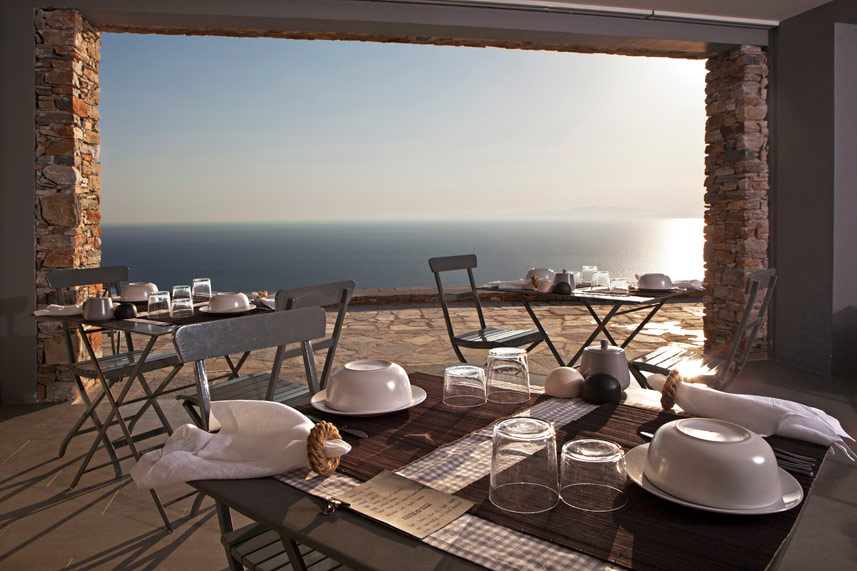 Enjoying breakfast in the open reception area of Verina Astra will undoubtedly be yet another memorable experience for you. Jams, homemade sweets, pancakes with honey and omelets made from fresh local eggs are prepared with love and care so as to spoil you. If you do not want to miss the quiet privacy of your room, choose to enjoy it on your private terrace.