High aesthetics, delicate lines and luxurious corners are the main characteristics of the interior decoration of Villa Archaion Kallos. White and earth tones dominate, while splashes of color give playfulness and coziness to the rooms, where everything seem to be carefully designed to satisfy even the most demanding guests.
The villa can host up to 12 people and is simply divided to two residences.
The upper level is constituted by one master bedroom, a suite with a private shower, 1 bedroom and an amazingly cozy living room en suite with a fully equipped kitchen. 
The lower level or "The Cellar" has one master bedroom en suite with a private bathroom, 2 bedrooms, 2 bathrooms, laundry room, traditional Cycladic living room and dining room. All the required equipment is provided in order to host the party of your dreams or welcome a chef to cover your needs.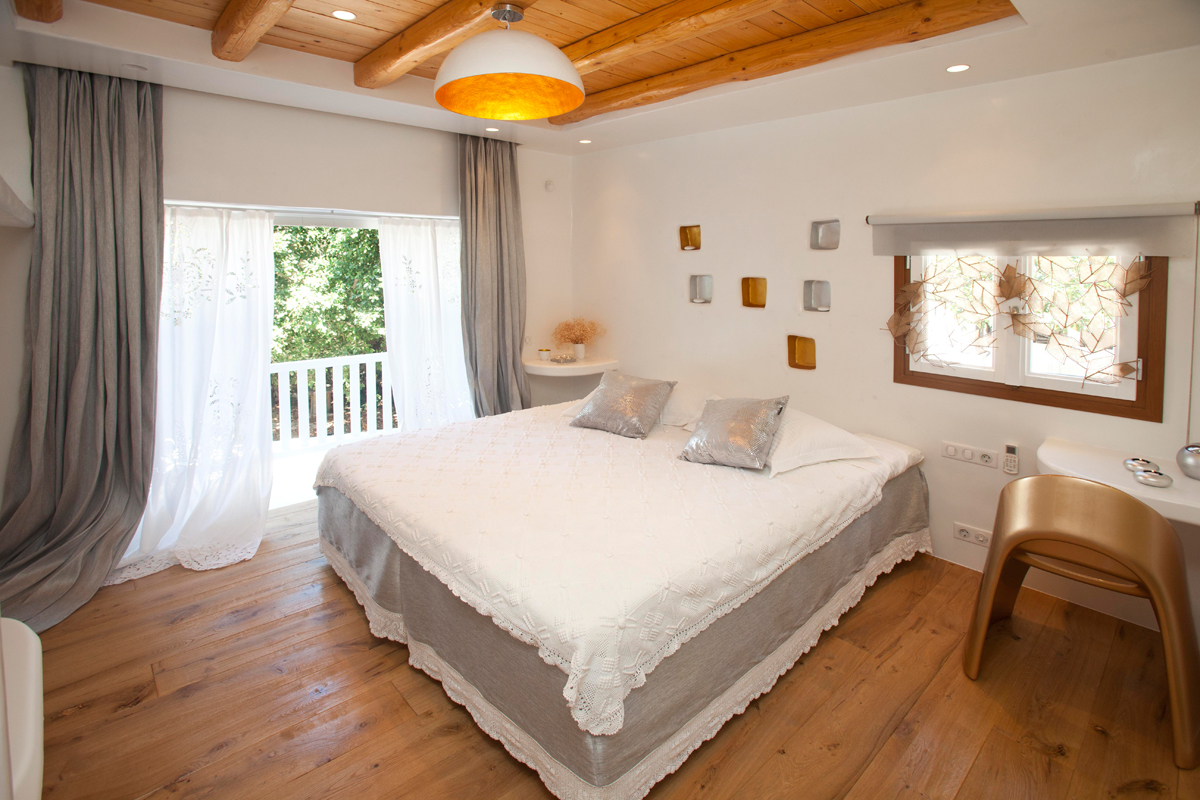 At the same time, you are provided with a Guest little House that includes a bathroom, a dining room and a kitchen.