The Mykonian landscape with a font of the sea's big blue plays the protagonist role here in our group of villas.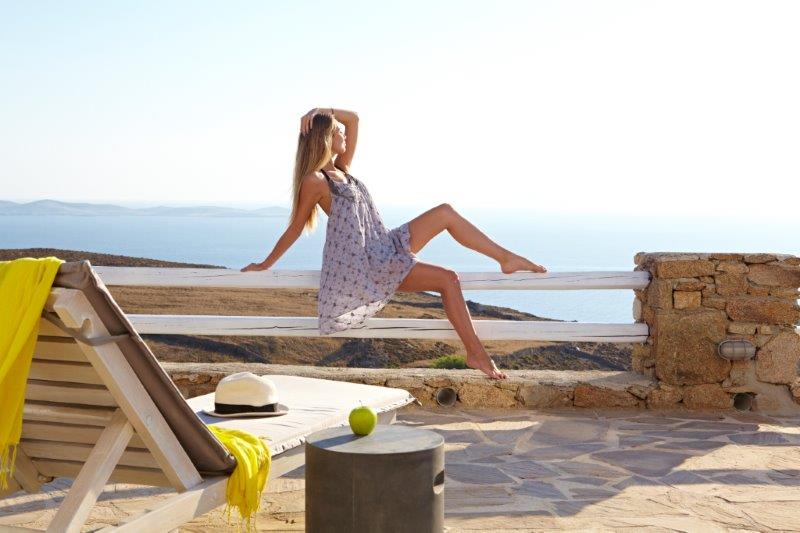 After you settle-in at your dreamy Villa, be prepared for a highly experiential stay portrayed by joyful swimming in your private swimming pool, evening dinners with friends with majestic sea views, endless hours of gazing the boats as they enter the island's port and the distant islands of Tinos and Syros. 
Relax and unwind in the comfort of your double beds with anatomic mattresses, on fluffy sofas and extra-large sun beds. Minimal decors and the playful natural light make the whole setting even more alluring.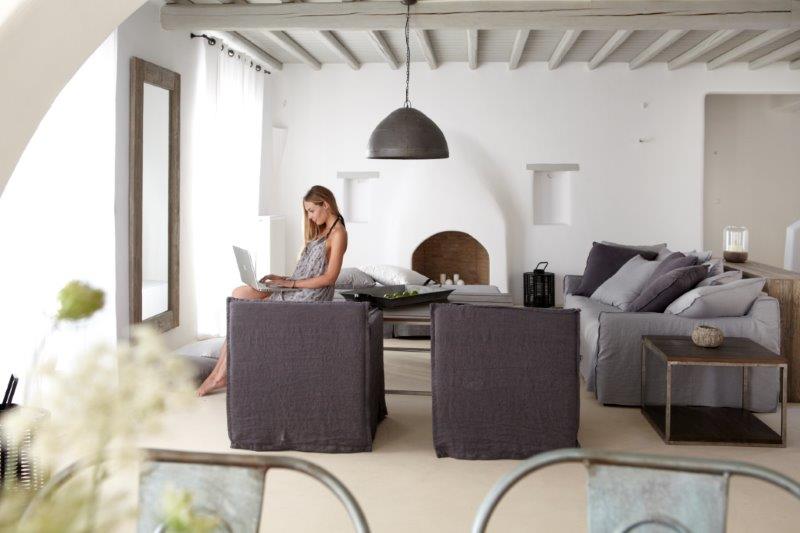 The three dream Villas at Lights of Mykonos are located in the area of Fanari at the northwestern side of the island. Their construction was completed in July 2013 and guests visiting from now onwards are going to be lucky enough to enjoy first their discreet luxury and the abundance of the impeccable facilities and amenities offered.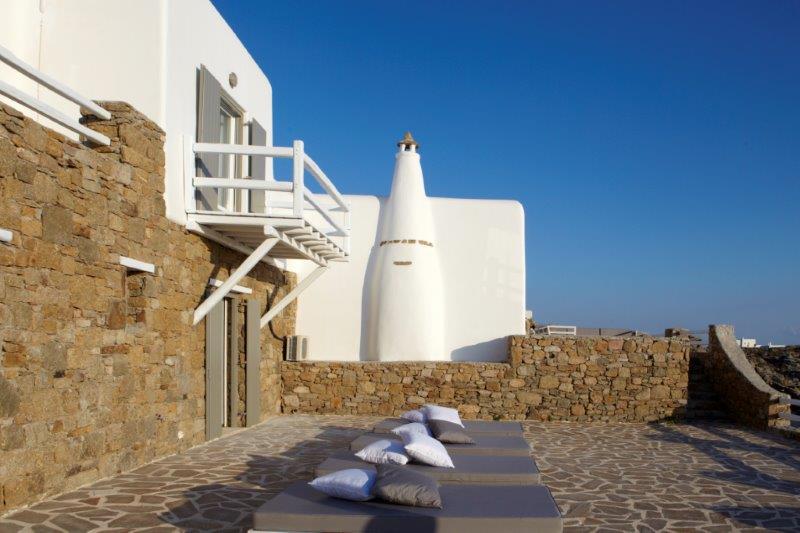 Only 10 minutes away from the superb and cosmopolitan Chora of Mykonos, the Villas are characterized by a tranquil and secluded ambience, but, simultaneously guarantee easy access to beautiful beaches, numerous tavernas and all of the island's hot spots. The key-word here is hide away villa. After your check in, you will enter your own private paradise which boasts magnificent interiors and exterior spaces with stunning views and private infinity swimming pools.
Your day will commence with a rich breakfast served at the privacy of your Villa and made especially for you and according to your preferences by the appointed chef at your disposal (with an extra daily charge)
The windows at the upper level of your Villa will offer you the most beautiful and unobstructed view of the whole island and the Aegean Sea. From here you can watch the boats approaching the port and also gaze further beyond as far as the island of Tinos. Enjoy the amenities of the spacious interior areas to maximum: living room with a fireplace, dining area, fully equipped kitchen and bedrooms with an eternal streaming of natural light. Allow the minimal aesthetics and elegant decors, the warm colors, the domed arches resembling to Myconian traditional houses, the privacy of your balcony and the stunning views convey you to the uniqueness of the Greek holiday in one of the top destinations across the country. It is right here, at Lights of Mykonos, that privacy manifests in its most authentic form and teams up with discreet luxury and impeccable services.