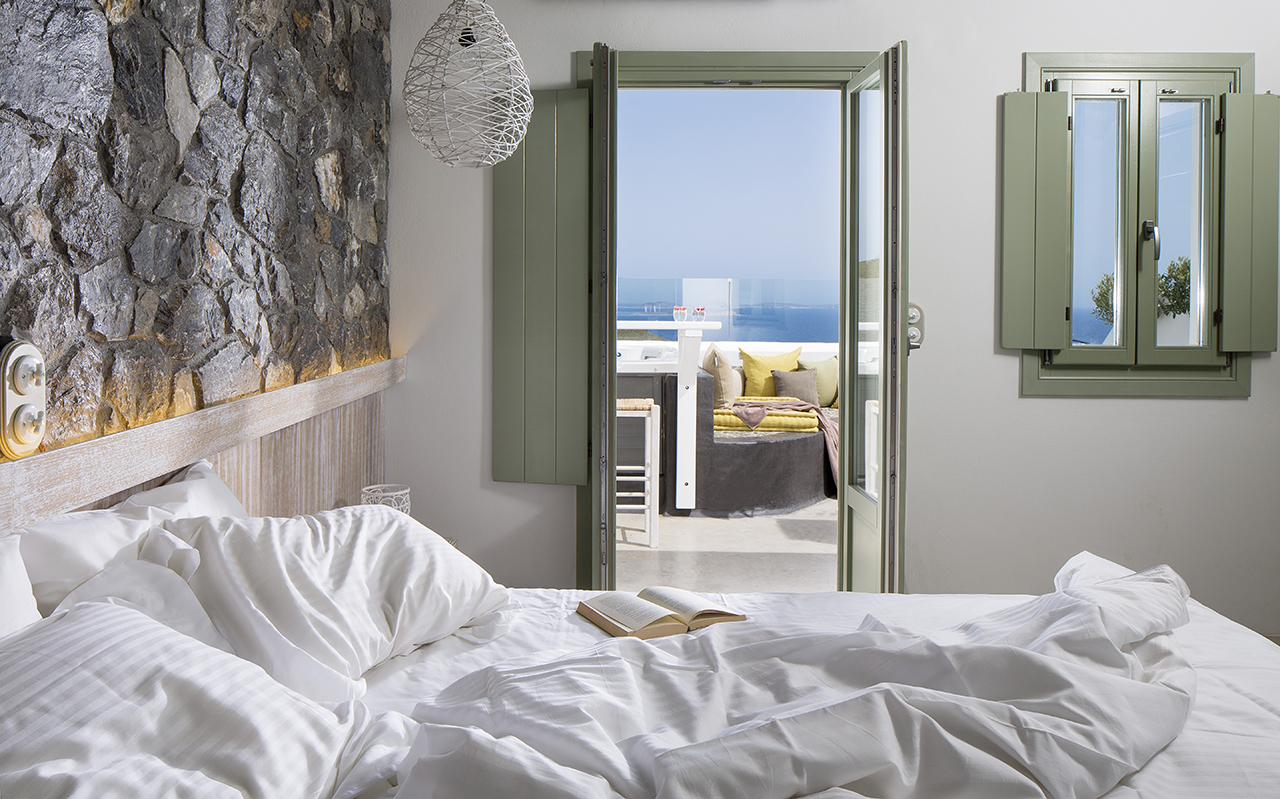 This is where the big blue of the Aegean Sea caresses the shores of a stunning Greek island. This is where we will come across one of the most superb main towns of insular Greece. It is in Astypalaia that we will dream endlessly, we will experience affluent romance and we will feast our eyes with an array of unique beauties.
It is here, on the "butterfly of the Aegean archipelago" that the luxury Melograno Villas chose to flourish and present their eclectic guests with a distinguishable aspect of accommodation.
The three exquisite villas at Melograno Villas are located at a distance of a mere 200 meters from the superb main town of the island of Astypalaia.
The colors of white and grey address the interior spaces and each of the villa's name implies to the protagonist color which highlights the details.
Villa Verde, Villa Bianca and Villa Ble, offer a plethora of comforts and amenities and an additional set of on demand services, which place guests at the epicenter of care and attention in order to enable the acquisition of a memorable holiday. 
Breakfast is served on your private veranda…indulge in the magnificent view of the deep blue sea that surrounds the villa. The fully equipped kitchen of your villa can serve for the preparation of your meals for the rest of the day, in a beautiful space with large dining tables and Smeg appliances that is inundated by ample natural light streaming-in from its see-through ceiling.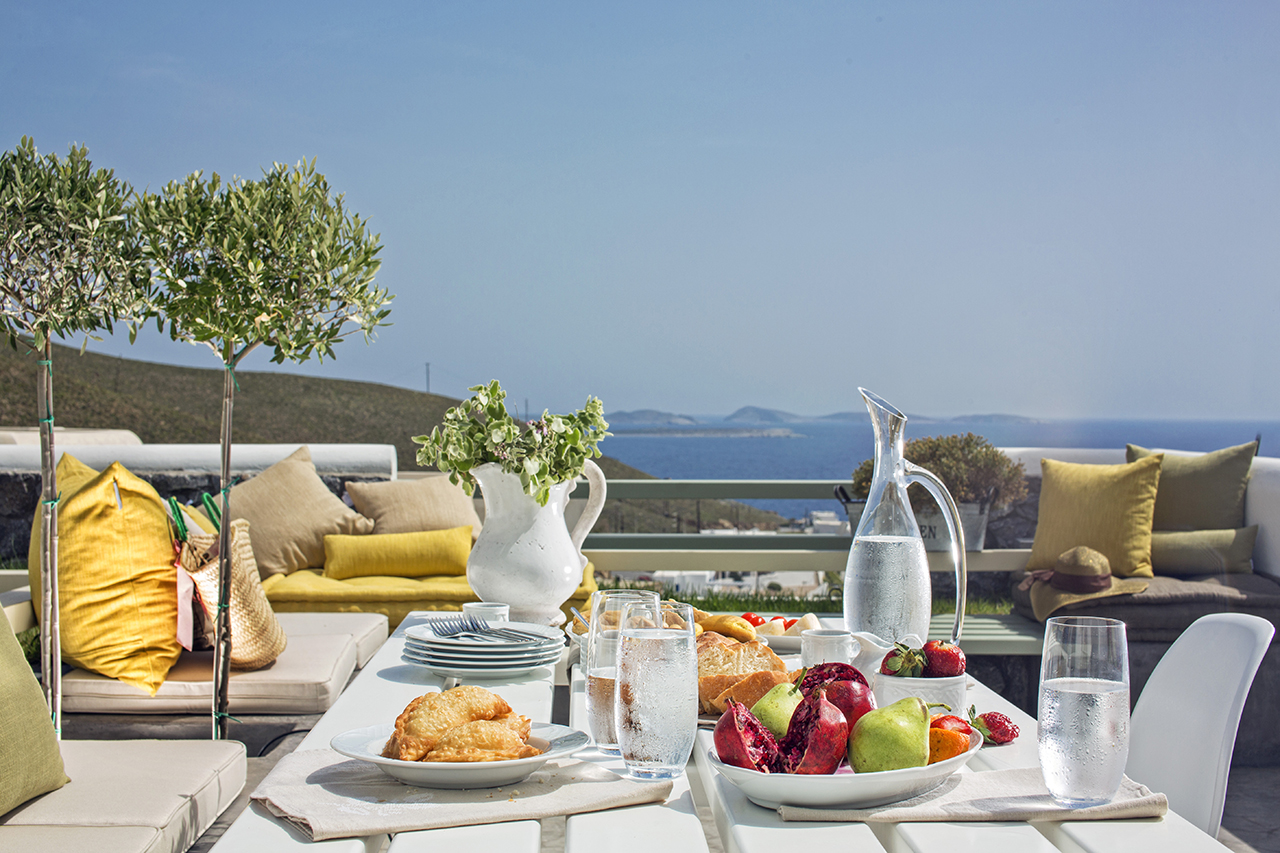 All three villas cover areas between 110 and 120 sq. meters in total, thus guaranteeing mobility in spacious living-rooms and bedrooms. In addition, whichever villa you finally select, they all promise to relax you and invigorate you with their outdoor private Jacuzzi spa gazing the stunning views of the Aegean's big blue.
Bear in mind that the location of Melograno Villas is very privileged not only due to its close proximity to the enchanting Chora, but also because of its accessibility to the trendy beach of Livadi where you can dive in the refreshingly cool turquoise waters. The beaches of Aghios Konstantinos, Kaminakia and Vatses will equally reward you for your choice of accommodation at Melograno Villas.