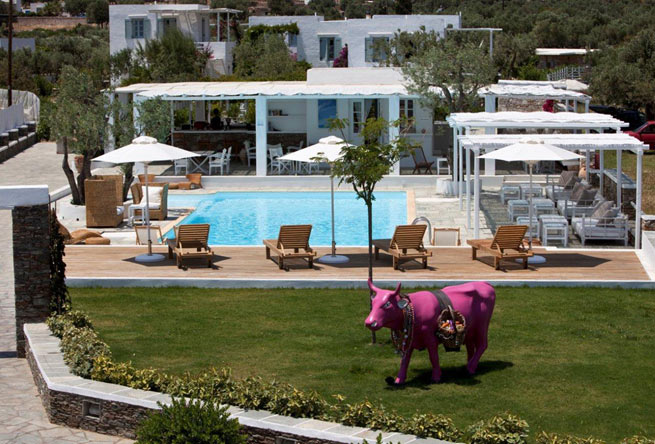 For most travelers, the primary goal is to leave all their concerns behind and experience a vacation of tranquility and joy. You will just fall in love with your summer holiday in Sifnos island...You may have seen pictures, you may have heard about Sifnos from others. But it is only when you will personally disembark the ship and feel the first cool breeze on your cheeks that you will be convinced you made the right choice of island.
Verina Suites have been -obviously- blessed by the gods with the virtue of hospitality. Upon your arrival, feel the warmth and cordiality. This is accomplished at Verina Suites in a miraculously effortless way...A refreshing welcome to this magnificent hotel awaits you with a glass of homemade lemonade and cookies. The hotel Manager Isidora Handeli, also accountable for the hotel's design and decors, will do what she knows best: to initiate you to the secrets of Sifnos island.
Be part of Verina's Cycladic white microcosm that is literally surrounded by the olive groves reaching down to the golden beach of Platys Gialos. Feel the care of the dynamic team of the hotel whose main concern is to make you sense in depth the abovementioned hospitality. The Reservations Manager Michalis Psarakis, the sous chef Victor Balfoussios and Mrs. Floretta Psimadis -chef and sommelier- will guard your happiness and joy during your stay, in the same way they would guard their own.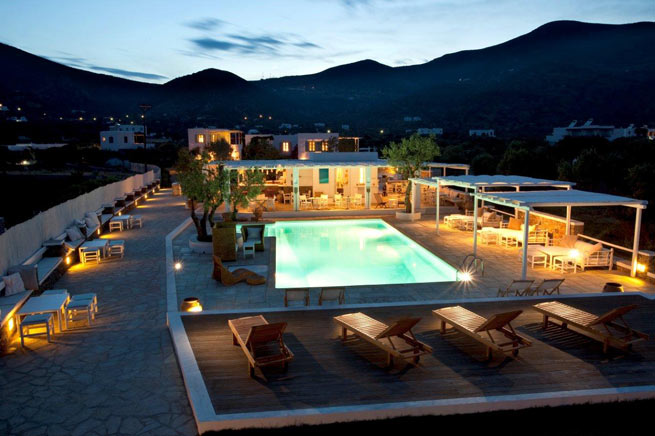 A plethora of outdoor activities, specially designed and put together by the staff of Verina Suites, will give you an extra oomph to explore the magic of summer on this beautiful Greek island. Who wouldn't want to experience a yoga class in the alternative setting of an olive grove? The experienced trainers will get you in contact with the island's nature and offer you an unforgettable experience. For the swimmers among you, Verina Suites offers a large swimming pool where you can relax and enjoy the views while you slowly sip your tasty cocktail.
Undoubtedly, good food is one of life's biggest pleasures...Verina Suites also presents you with 'Vatrahia' Restaurant which specialises in fresh fish and delicious seafood dishes served in an unforgettable setting.
All rooms and suites at Verina Suites follow zen decors which will enhance your relaxing mood and make you feel grateful for your choice of booking. Satiate to the interior privacy of your room, walk barefoot on the pricey wooden floors, honour the selection of furniture and antiques and praise the softness of the duvets by COCO-MAT. All bathrooms contain sandy beige surfaces of Thassos marble which interestingly contradict the bright white wall surfaces in the rest of the room. Your private veranda will become one of your favourite spots offering you a continuous stream of fragrant views to the well looked-after gardens of the hotel.
Time stops...Surrender to the serene environment of Verina Suites. Let yourself dive into Greek colours and scents.