"Could the beauty of a landscape and warm hospitable manners change someone's mood within just seconds?" The answer is "yes" and this is precisely what will happen to you in Kipi Suites guest house in the area of Zagori in Epirus. This is not just an accommodation choice that you will have to make from a list of many. Upon your arrival, don't forget to whisper the password 'harmony' in order to enter the stone-built neighborhood of the guest house. And we do call it a neighborhood because the guest house has two newly refurbished buildings dating back to 1848, as well as three newly added buildings that follow loyally the area's architecture. Kipi Suites complex is located by the village's eastern edge amidst stone-built houses of the settlement and beautiful oak trees.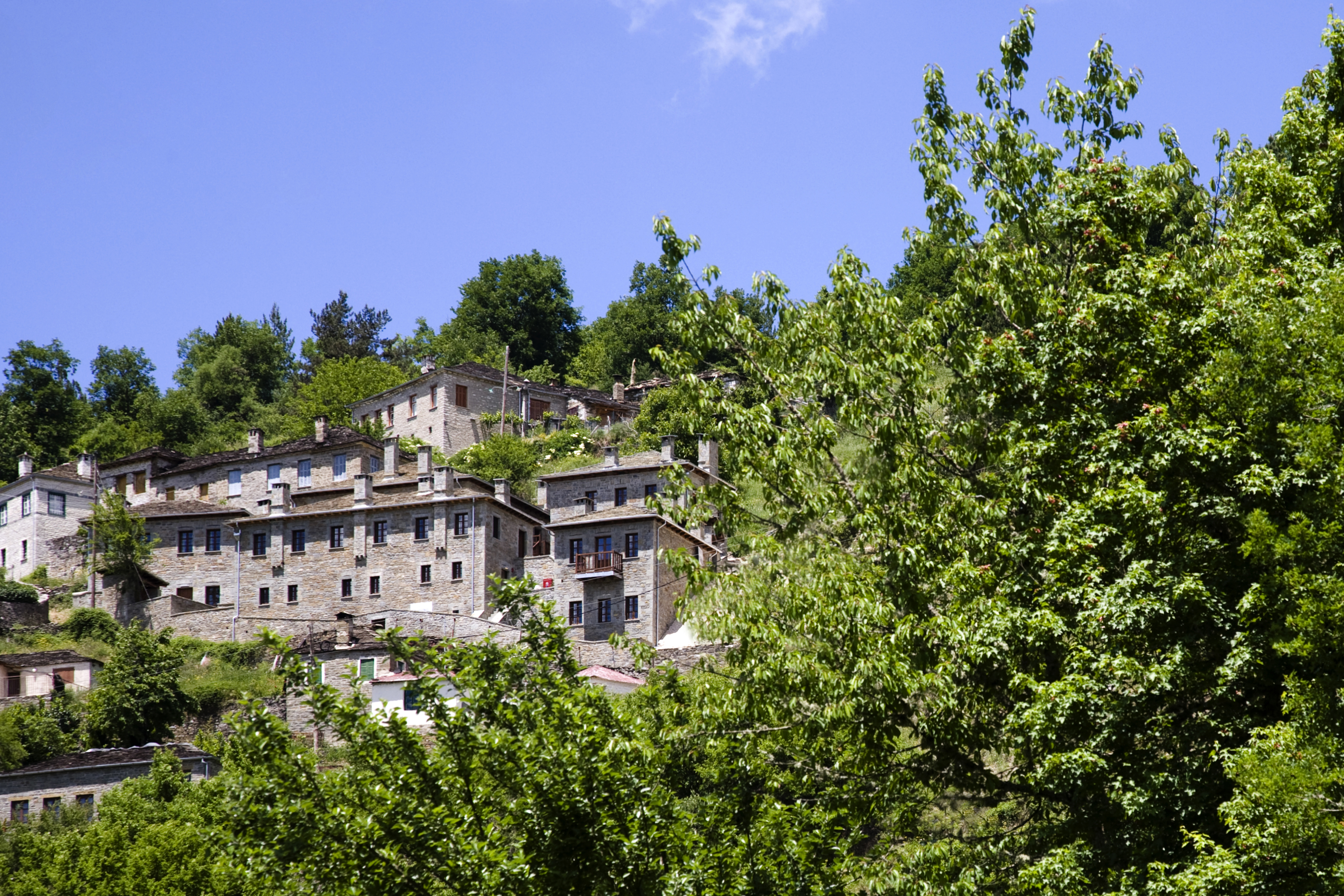 Mr. Alexander Kallantzis, founder and owner of Kipi Suites, will make it his personal concern to meet your needs and expectations and make you feel that you made the right choice when booking. Mrs. Maria will start your day off with a rich, homemade breakfast of cheeses from the local farmers, yogurt and fresh bread made in the guest house, marmalades, sweet pastry and savory pies, all of them handmade and altered on a daily basis. Even the croissants, the sweet tart of the day and the spinach pie is handmade and this is precisely the best boost for your daily excursions in the village complex of Zagorohoria.
In "Kipi Bites", the restaurant of the guest house, there is a light menu for  snacks all day everyday, whereas on Saturday nights it is enriched with four tantalizing dishes. 
The guest house staff will win your heart immediately. Let them tell you what there is to do as far as sightseeing, activities, excursions and having fun is concerned.
At the end of your exciting day, relax at the Lounge of Kipi Suites where you will have a wide choice of wine labels from Greek vineyards as well as a selection of exquisite malt whiskies for your pleasure only.
The guest house is equally available for total booking by large groups, for an unforgetable weekend experience.